BATTLE TASKS PLAYER BASES!! (v6.1.5)
Posted by: Les on steam_community_announcements August 9, 2019
Hi everyone,

This patch adds a number of game-changing features, namely Battle Tasks and Faction Bases (to all games in the series). In addition to these, there were many patches and other updates (listed below). I am very happy that we have such an active Community that really motivates us to develop the Age of Fear series!

CHANGE LOG:




NEW: Battle quests have been added to both campaigns in Age of Fear: The Undead King Gold. Each battle has several optional objectives (usually time-limited).


Battle Tasks



NEW: All factions now have bases! There is the Orc Village for the Greenskins, the Demonic Portal for Chaos, the Stonehenge for Forest Folk and the Mountain Fortress for Dwarves. Faction bases follow the pattern from Age of Fear: The Undead King Gold, where upgrades unlock additional units and special buildings.


Faction Bases


UPDATE: We have finished recording all the voices of the units and, I hope, this will improve the quality. In this patch, we have replaced the voices of the following units: Fairy, Witch and Succubus.


UPDATE: new portraits for Ent, Corrupted Ent, Troll and Troll Thrower:

Ent

Troll


BALANCE: Giant Scorpions are no longer capture-able - this is to fix early-game exploit whereas those unit are too powerful.


UPDATE: Mutagen Potion will keep modifying unit's traits (also remove existing ones).


BUGFIX: Wild Mage trait is now only affecting spells with Failure Rate.


BUGFIX: Time-shifted archers can attack after move.




ONGOING FEATURES:





ONGOING: Invisibility mechanics are already coded in, but require more testing to make AI aware of this feature. Invisibility will add an element of surprise to battles and mess up your tactics! Prepare for the unexpected!


ONGOING: More localisations are coming too! We have started with French (thanks to targus929!), but once this update is stable we will look into other languages.


ONGOING: The Age of Fear 4 - the main story is already written and we are working on scripts and game flows. The release is planned for 2020 and we will surely push out more news before that.





PLEASE REVIEW OUR GAMES!

Links
Twitter
Reddit
Facebook
Website

Thanks to everyone who supported us with constructive feedback and ideas!

Take care,
Les & AOF Team
Other Age of Fear 4: The Iron Killer News
---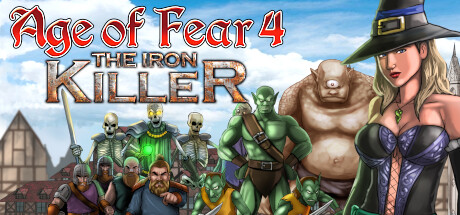 Age of Fear 4: The Iron Killer - May 29, 2020
Hi everyone, with the Covid-19 pandemic almost over (I hope!) I thought we would like to share our progress in the next game in the Age of Fear series.
Further Back
Age of Fear 4: The Iron Killer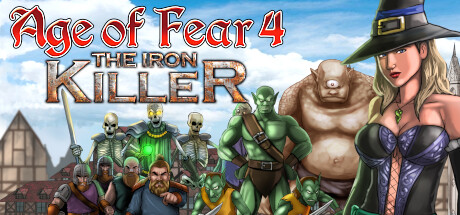 Play as Angela, a fearless young Vampire Hunter on the trail of a brutal murderer. Along with a mysterious Nazell, embark on an epic quest into the heart of the criminal underworld. Age of Fear is a deep and complex turn-based strategy series (full of humour!) that fuses a tabletop wargame with RPG elements.
Developer: Leslaw Sliwko
Publisher: Age of Fear