Updates 0.0.21.49-0.0.21.50
Posted by: pryanick on steam_community_announcements July 30, 2019





The container with the Flare Gun now has a countdown timer which will display the time until it may be used again.

A sound playing when marking an item on the map for your teammates has been added.

The display of Win/Kill rating on the leaderboard has been changed. Now it is displayed as a fraction (rational) instead of a whole number (integer).

A rare bug ("wrong number of parameters") which appeared simultaneously with the inability to invite a player to the squad has been fixed.

A bug where the message "parameter 1 has an invalid type 'null' ; expected: 'integer' ", could appear when loading into battle with "boombox" equipped has been fixed.

A bug where the message "assertion failed", could appear during login has been fixed.

Other Cuisine Royale News
---
Further Back
Cuisine Royale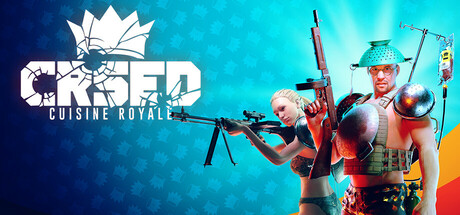 Cuisine Royale is an all-kitchen-warfare Battle Royale game. It's made by developers of squad based MMO shooter Enlisted.
Developer: Darkflow Software
Publisher: Gaijin Distribution KFT