YARRRR'S MOD!!
Posted by: Les on steam_community_announcements July 29, 2019
Hi again,

I must point to incredible work by Yarrrr. Both mods already have pretty good descriptions, thus I will copy the most relevant bits:

https://steamcommunity.com/sharedfiles/filedetails/?id=1765826932
The Swarm is a quantity-based faction; They have a large team size and about 3 unique units can summon minions. Most of them boast high offensive power and speed allowing you to quickly overwhelm your enemies coupled with the fore mentioned team size. Their main drawback is that the faction lack supportive abilities and many of the units aren't very versatile due to being focused on melee offence, thus can easily be destroyed when it comes to survival or stalling. Good thing is that the core units come cheap, and you could use summoning to compensate the potential losses.

https://steamcommunity.com/sharedfiles/filedetails/?id=1804539548
This mod adds 12 new heroes (2 in each faction) and expands the hero upgrade choices of the original heroes rather than the traditional ones (e.g. Orc can be upgraded to Black Orc instead of Chieftain only).




The hero upgrades are based on the hidden or alternative upgrade choices that are possible in the game (So non-hero variants can get that upgrade).

Several units are edited to have hero-only upgrade (e.g. Bowman, Skeleton Warrior)

Excluding starting heroes, there will be 44 unique heroes you can choose to play as.

You can still get the achievements of all the original heroes.





I can only say - Dang! That's a good piece of work. Creating and balancing a faction takes months. Plus Yarrrr created a original way of advancing heroes where you can select the next class. This is something we will definitely use!


PLEASE REVIEW OUR GAMES!

Links
Twitter
Reddit
Facebook
Website

Thanks to everyone who supported us with constructive feedback and ideas!

Take care,
Les & AOF Team
Other Age of Fear 4: The Iron Killer News
---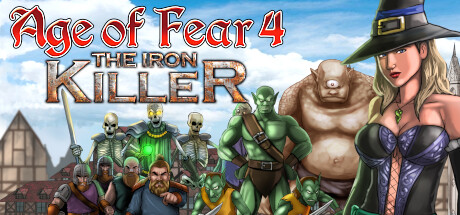 Age of Fear 4: The Iron Killer - May 29, 2020
Hi everyone, with the Covid-19 pandemic almost over (I hope!) I thought we would like to share our progress in the next game in the Age of Fear series.
Further Back
Age of Fear 4: The Iron Killer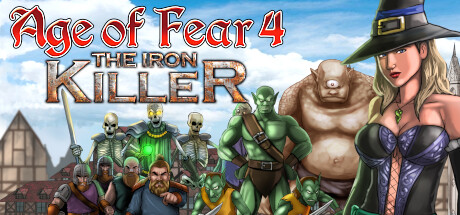 Play as Angela, a fearless young Vampire Hunter on the trail of a brutal murderer. Along with a mysterious Nazell, embark on an epic quest into the heart of the criminal underworld. Age of Fear is a deep and complex turn-based strategy series (full of humour!) that fuses a tabletop wargame with RPG elements.
Developer: Leslaw Sliwko
Publisher: Age of Fear