I want this game to be a challenge...
Posted by: astralojia on steam_community_announcements July 21, 2019
I'm doing my best to even out the difficulty. I want to make the game difficult but not so much that you're throwing your controller at the screen. I want it to just simply be fun.

There are 4 belts:
- White Belt
- Blue Belt
- Black Belt
- Third Degree Black Belt (Unlockable when you finish through the game once)

White Belt should be like the mode where you mostly win.
Blue Belt you should lose every now and then.
Black Belt you should lose just as much as you win.
And Third Degree Black Belt you should lose constantly and keep trying until you can beat it.

The game is designed to be hard. How am I to make big epic story battles in the future if I don't make it extremely difficult to beat? The solution I've come up with is to have the load menu prop up right after you lose any battle.

It's a good idea to run through the game I'd say on Blue Belt mode, which is kind of your 'normal' mode. It should be a challenge but not too much of a challenge. If you're losing too much and you're the type that gets frustrated with losing then I would highly recommend playing in White Belt mode, but the gameplay time for this episode will be very short.

Here are the bugs:

- Learn button too small in shop
- camera is tiled in dojo
- raynwood village tilted first camera
- the ice kid in raynwood village isn't in the town for battle
- at ToMomos, move the forest trainer to the second camera, because it never goes back to the first.
- Change credits to not reveal real names, just 'to be continued...'
- Almost every single kid needs to have more white magic. The Gang of Kids needs to have a much higher spread bar.
- Taku are you sure you want to proceed? I could trigger this one twice.
- Mina at end "You better have fuckin AMP improved!"
- No ending BGM plays

Before I can come up with the new update which fixes and improves quite a lot, and makes it look much nicer, I need to fix all those bugs, which will probably happen tomorrow as I'm taking the day off


Other Astralojia: Episode 1 News
---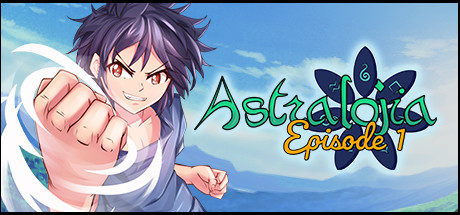 Astralojia: Episode 1 - August 19, 2020
While development has been going wonderfully, I love game design, writing, composition and programming this series, at promotion I'm more than terrible.
Further Back
Astralojia: Episode 1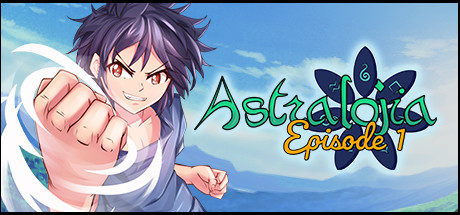 Taku and his friends compete in a school of martial arts and magic, as they uncover the mysteries of the world of Astralojia.
Developer: Astralojia Studios
Publisher: Astralojia Studios