New Wave Event! Beyond the Senses with Rezz, July 23rd 3pm PST
Posted by: Natti_Lin on steam_community_announcements July 16, 2019
REZZ TAKES FANS 'BEYOND THE SENSES' WITH A VIRTUAL LISTENING PARTY PREMIERE OF HER NEW EP IN WAVE, TUESDAY, 23RD JULY AT 11PM BST

WATCH THE TRAILER FOR REZZ'S 'BEYOND THE SENSES' VR WORLD HERE: https://www.youtube.com/watch?v=DrN0BXsRzwE

Join REZZ on 23rd July at 11pm BST/3 pm PT/6 pm ET, in VR and live on Twitch, YouTube and Facebook, for an unveiling of all 6 tracks on her new 'Beyond the Senses' EP, powered by Wave's platform.

July 16th, 2019, Los Angeles - On 23rd July, Isabelle Rezazadeh, AKA REZZ, will take her fans beyond the senses for her most immersive fan experience to date. The producer will transform into virtual REZZ - a live avatar-version of her on-stage persona - and join her legions of fans in a virtual world premiere of her new EP 'Beyond The Senses' (out 24th July).

"I'm excited to be doing my listening party in virtual reality next week," said REZZ. "I wanted to take everyone beyond their senses by engaging with my music and visuals in a totally new and unique way. It's definitely going to trip you out."

"We're huge fans of REZZ and the world she's created around her music," said Adam Arrigo CEO and Co-Founder of Wave. "We're excited to visualize and connect people within that world for the first time using the power of our platform. Fans won't have to travel the globe to join the show, and we love that their first experience of the record will be mind blowing in a way only games and digital mediums can afford."

Wave Studio in the company's Los Angeles office helps artists easily connect with their global fan base in real time through proprietary avatar technology. Wavecast is a broadcast tool to beam live shows across VR, desktop and social streams. REZZ will debut exclusive, first-ever interactive moments in the 'Beyond The Senses' virtual listening party for fans joining via Twitch. Fans in the Twitch chat will be able to effect some of the visuals live as the show unfolds.

Fans can join the live virtual listening party on any platform - in virtual reality or PC desktop app on Wave, which is free to download on Steam (compatible with HTC Vive headset and PC desktop app available) and Oculus (compatible with Oculus Rift headset), or on live streams on Facebook (@officialrezz, @thewavexr), YouTube (REZZ) and Twitch (twitch.tv/wavexr). Archives of the streams will be available for fans to watch after the premiere event.

Limited space available per listening lounge location. Sign up to win a spot at vr.officialrezz.com.

Virtual Room - Los Angeles, CA - https://losangeles.virtual-room.com/
VR World - New York, NY - https://vrworldnyc.com/
VR Productions - Denver, CO - https://www.vrarproductions.com/vr-arcade/
diVRge - Toronto, ON - https://divrge.ca/
Otherworld - London, UK - https://www.other.world/


Wave is the first virtual entertainment platform and community that connects fans live through music and visual art, allowing artists to create, distribute and monetize virtual concerts through the virtual entertainment ecosystem. The company enables real-time visual experiences that currently do not exist anywhere else. Wave harnesses the power of real-time gaming graphics to amplify the potential reach of music and art while defining a new path for musicians and artists to offer their music. Wave is based in Los Angeles, CA and Austin, TX. For more information, go to http://wavexr.com.
Other Wave Beta News
---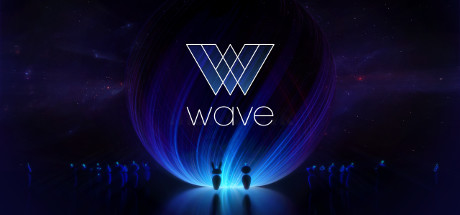 Wave Beta - January 13, 2020
Come tumbling down the Rabbit Hole! The best in uplifting, tech and vocal trance. Join the family and party on the weekend, get Wave-y and Wild with us! Psychedelic visuals for your eyes and perfect sounds for your ears.
Further Back
Wave Beta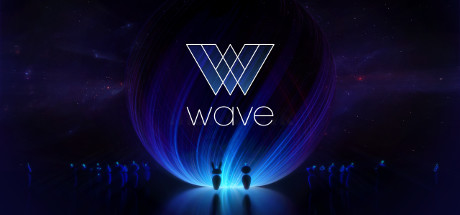 Wave is the interstellar music festival of the future you can access at any time from anywhere.
Developer: WaveVR, Inc.
Publisher: WaveVR, Inc.