Double action!
Posted by: Prime World Official on steam_community_announcements July 5, 2019


Lords and Ladies!

The agreement with Leshy turned out to be extremely profitable. Simple birchbark managed to revive economics of the Lordships, unexpectedly becoming a valuable currency. Trade, services and other fields, including military ones, are thriving thanks to it. And the Heroes are readily dropping the price in Gold so that their new Lords let them fight for the birchbark!

They are right when they say strike while the iron is hot. Use the general rise to extend Golden Age in your Castle and raise a mighty army at a low price!



Only for three days, from 12 p.m. July 5th until 12 p.m. UTC+3 July 8th, receive x2 Golden Age days for the same price!



45 Gold = 3 days of Golden Age + 3 bonus days!

79 Gold = 7 days of Golden Age + 7 bonus days!⠀⠀⠀⠀⠀⠀⠀⠀⠀⠀⠀⠀⠀⠀⠀⠀⠀⠀⠀⠀⠀⠀⠀⠀⠀

199 Gold = 30 days of Golden Age + 30 bonus days!






Additionally, during these days the Golden Age buff is even better.




Get x3 (instead of x2) experience, resources, Season points and, of course, birchbark as a reward for a battle!*

And get x3 (instead of x2) resources in your Castle too!



*Please note that the bonus does not apply to the first win of the day.



Until 12 p.m. UTC+3 July 8th, hire Heroes at a reduced price!




This weekend you can get a great deal not only on new Heroes but also on skins for them!

Bring prosperity to your Castle!

Always yours,
Prime World Team

Other Prime World News
---
Further Back
Heretic's Legend April 28, 2020
Cats at the Fair April 24, 2020
Gifts for Account Replenishment and Discounts April 17, 2020
Legend about the rainbow April 15, 2020
The Time of Legends April 10, 2020
Spring sale of Heroes and skins! April 10, 2020
Hotfix April 8, 2020
Cosmic Activity April 6, 2020
Prince of Thieves' Chests April 6, 2020
Warning April 3, 2020
Prime World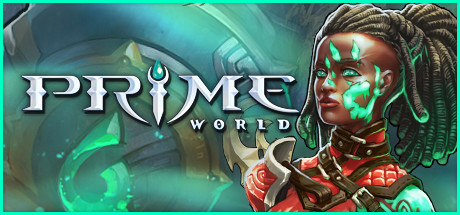 Prime World is a free online game in RPG / MOBA genre with a unique universe where tactical session battles, castle management, and hero development are mixed together. Gather your collection of talents, build an army of invincible heroes and become the champion!
Developer: Nival
Publisher: Nival