Update 0.9.5
Posted by: Shoujo City on steam_community_announcements July 5, 2019




☆ Math class and art club


New Math (Arithmetic) class was added to the school schedule. Now it looks like this:




Monday : Arithmetic

Tuesday : Japanese

Wednesday : PE

Thursday : : Arithmetic

Friday : Japanese

Saturday : PE



Math test consists of 20 tasks with basic operations (addition, subtraction, division, multiplication). Completing a test (one error is allowed) will give you +5 science skill points.

In the school art club you can color pages to increase your arts skill (+5 points if you color a picture with at least 90% accuracy).





☆ UI changes


Girlfriend's inventory and status buttons were removed from toolbar and in-game smartphone and now are available through new menu in the top-right corner appearing when you talk to your girlfriend.

In pillow dating mode, pillow's status window appears if you click on pillow in your inventory.



☆ Other additions and improvements






Fixed a bug that didn't allow to start a date in pillow dating mode.

A new setting was added to the main menu and in-game smartphone allowing to disable anti-aliasing. Disabling it will significantly improve performance and increase FPS (about 30% improvement) on weak devices (at expense of game visuals).

Other Shoujo City News
---
Further Back
Shoujo City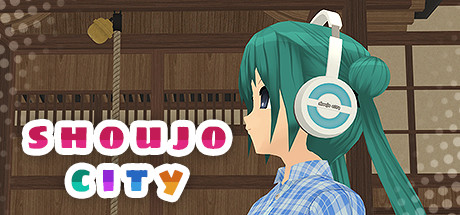 Shoujo City is a dating simulator game, set in virtual 3D Tokyo and focused on anime and otaku culture.
Developer: Shoujo City Developer
Publisher: Shoujo City Developer