Developer Briefing #31 - Utah Beach's Defences
Posted by: Jonno on steam_community_announcements July 4, 2019
Hey everyone,

Welcome to Developer Briefing 31! This week we're taking a first look at some of the new map features that players will be contesting with when Utah arrives later this month.

From the beach itself and the bunkers that litter the battlefield to the unique terrain that you'll be contesting, this briefing will give you a first real glimpse at what's coming in our next map.

We're not revealing everything today though; we'll leave a few surprises for you…




Utah Beach



June 6th, 1944 signalled the start of the Allies liberation of German-occupied France as a land, sea and air invasion began across multiple fronts.

In that assault five beachfronts were chosen as landing locations for allied forces coming from Britain, with one beach on the Cotentin Peninsula being the target of the US 4th Infantry Division, 70th Tank Battalion as well as the 82nd and 101st Airborne Divisions. That beach was Utah.


Draw your battle lines, the Utah tactical map is here!



Beaches, Bunkers and Bullets!



Surprising absolutely nobody, one of Utah's prominent features is the beach itself, which serves as the US Forces HQ in the existing 'Warfare' mode. When 'Invasion' mode launches further down the line, this initial location for the US forces will be far from safe at the start of a match…



Fighting in this area will be unlike anything seen in our existing maps, with bunkers and elevated terrain becoming key tactical locations for all forces engaged in that area.



Machine Gunners will be incredibly strong when utilising bunkers, giving them the ability to cover and suppress huge swathes of the map in relative safety. Knowing how to both support and counter them will reward tactically mindful units.





Beyond the beach!



Whilst a significant landmark, the beach itself is just one part of the overall map. After progressing past the beach players will find themselves moving inland and into heavily fortified countryside…


From the sands of the coastline…


To the flooded fields

You'll be fighting over trench systems and military checkpoints to secure a variety of different strongpoints to lock down suitable Garrison areas for your team.


Where are your papers?


A prime location for your team's Commander?




Preparing for Utah



Utah will be coming to Hell Let Loose, alongside other new content mid-July. We're just in the process of adding some polish and locking in the final build before we give you all a fixed date, so watch this space!





Next week in Developer Briefings…



Resource Nodes! We'll be showcasing and explaining this upcoming content feature that will add further tactical depth and strategic options, both offensively and defensively for the existing 'Warfare' mode.

We'll see you on the frontline!
Other Hell Let Loose News
---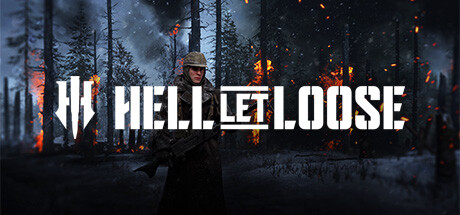 Further Back
Hell Let Loose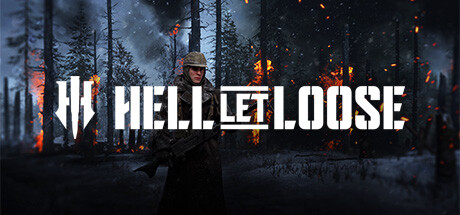 Hell Let Loose is a realistic World War Two first person shooter with open battles of 100 players with infantry, tanks, artillery, a dynamically shifting front line and a unique resource based strategic meta-game. This is World War Two at a scale you've never played before.
Developer: Black Matter Pty Ltd
Publisher: Team17 Digital Ltd