Season of Gemstones!
Posted by: Prime World Official on steam_community_announcements July 2, 2019


Dear friends!

The Season of the Ancients is over, and now the Season of Gemstones takes its place. This is going to be the second reworked season in Prime World.

We'd like to remind you how to acquire Season points and rewards as well as tell what rewards you can get for your active participation in the battles.





Season Glory points still reflect your activity during the Season.

You can get from 1 to 4 points of Season Glory for every battle. The Golden Age doubles their number as well as the number of other resources you receive as a battle reward.

The received Season Glory is gradually filling up the progress scale. To see the scale, open the Season tab in your Castle in the full-screen UI.
When you acquire a certain number of Season Glory points, you will immediately receive a corresponding Season reward: Prime Crystals, legendary chests, Season chests (read on to find out what's inside), a flag and a Season skin.

Besides, even when the scale is full, Season Glory will continue to accumulate and move you up and up — right to the list of top players.



Here are the rewards you can get for reaching a certain place:⠀⠀⠀⠀⠀⠀⠀⠀⠀⠀⠀⠀






Top 50 (places 1−50 inclusive) — 15 Season Chests⠀⠀⠀⠀⠀⠀⠀⠀⠀ ⠀⠀

Top 500 (places 51−500 inclusive) — 7 Season Chests

Top 1500 (places 501−1500 inclusive) — 5 Season Chests




The more you fight, the more great rewards you'll get!





You can exchange Season Trophies for rewards of your own choice in the Season Shop. They won't be considered in the progress scale.

For each battle played you can also receive from 1 to 4 Season Trophies, and the active Golden Age doubles this number.



This is the shop assortment we've prepared for you in the second reworked Season:




Skin of the 4th spring Season — Triumphator.

Skin of the 2nd autumn Season — Stormherald

Season chests with 7 legendary talents, upgraded to 5 and more stars (some of them may even be collectible!), and valuable resources (Prime Crystals, Legendary Crystals, Crystal Shards).

Legendary chests with talents, upgraded to 7 stars.

Collectible chests with talents from collectible subsets*, upgraded to 7 stars.

Collectible chests with talents from collectible subsets*, upgraded to 6 stars.

Legendary chests with talents, upgraded to 5 and more stars.

Some specific popular exclusive talents, upgraded to 7 stars.

NEW: and even the Golden Age days!



*Collectible subsets include Blinding Glory, Pirate Adventures, Dearest Wish, Master of Alchemy.





When the Season ends, your Glory points will get reset, while unused Trophies will turn into exclusive talents effective for upgrades (but no more than 1000).



The frames will be awarded to Heroes in the same way as before — for the best result achieved during the Season (except players in the Legend league). Please note that we've introduced a new common type of frames during the last Season, and it will still apply to all following Seasons including this one.

Here is a reminder with the rating required for getting a certain frame:





All leagues except the Legend league are determined by the maximum achieved rating during the Season. This means if you achieved 1800 rating but later your Hero's rating lowered to, for example, 1749, your Hero will receive a Silver league frame.

To receive a Legend league frame, in addition to 2000+ rating, you need to make it to TOP 10 players at the end of the Season.

If you made it to TOP 10 with a certain Hero but by the end of the Season you dropped to, let's say, TOP 15, you will receive a Golden league frame for this Hero.






This time active fighters of the Borderlands will receive a new skin for Cryo — Oread!



Gain Season Glory points to add this skin to your collection.

Congrats on the beginning of the new long-awaited Season with some nice familiar prizes as well as brand new ones!

May the best fighter get the best reward!

Always yours,
Prime World Team
Other Prime World News
---
Further Back
Heretic's Legend April 28, 2020
Cats at the Fair April 24, 2020
Gifts for Account Replenishment and Discounts April 17, 2020
Legend about the rainbow April 15, 2020
The Time of Legends April 10, 2020
Spring sale of Heroes and skins! April 10, 2020
Hotfix April 8, 2020
Cosmic Activity April 6, 2020
Prince of Thieves' Chests April 6, 2020
Warning April 3, 2020
Prime World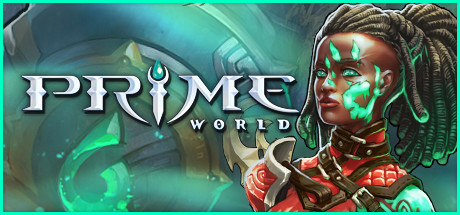 Prime World is a free online game in RPG / MOBA genre with a unique universe where tactical session battles, castle management, and hero development are mixed together. Gather your collection of talents, build an army of invincible heroes and become the champion!
Developer: Nival
Publisher: Nival