Agreement with Leshy!
Posted by: Prime World Official on steam_community_announcements July 2, 2019


Lords and Ladies!

During your reign, you have met hundreds of bizarre creatures: some were rational while others... not really. One Touched will furiously attack as soon as you step into the thick of the forest, but another may even try to conclude a mutually beneficial agreement with you.

And so did Leshy: this sedate and friendly forester made you an offer that's hard to refuse. Bring him some birchbark, essential to make a present for his grand-nephews, and he will give you magic stones — mystic runes that can make your favorite laner stronger!



The new event works in the same way as similar previous ones — Pirate Adventures, Master of Alchemy and Mystic cloaks.

Starting from today, among the rewards for battles, you'll find pieces of birchbark that Leshy wants so much. As in all previous events, the number of trophies depends on your courage in the battle: the more achievement points you score, the higher is the chance to receive valuable birchbark.

Active Golden Age doubles both the number of exclusive rewards and chances of getting them.

You can check how many pieces of birchbark you have obtained in the full-screen interface in the Promotions tab.



The event Agreement with Leshy is divided into two parts:





1. Collect 20 pieces of birchbark and exchange them for one of the following rewards:⠀⠀ ⠀⠀⠀ ⠀⠀




5/10 Prime Crystals;⠀⠀ ⠀⠀⠀⠀⠀⠀⠀⠀⠀⠀⠀⠀⠀⠀⠀⠀⠀⠀⠀⠀⠀⠀⠀⠀⠀⠀⠀⠀⠀⠀⠀⠀

3/5 Legendary Crystals;

20/30/40 Crystal Shards;

Rune of Battle talent;

Rune of Knowledge talent;

Rune of Glory talent;

Rune of Time talent;

Rune of Determination talent;

Rune of Ingenuity talent.






2. Collect 40 pieces of birchbark and one talent from the Archaic runes subset and try to upgrade the talent you already have. But be careful: Leshy doesn't do it that often so he can botch it up a little.




Chest with one of the talents from the Archaic runes subset, upgraded to 7 stars;

Chest with one of the talents from the Archaic runes subset, upgraded to 6 stars;

Chest with one of the talents from the Archaic runes subset;

Chest with Prime Crystals (from 50 to 70 Crystals);

Chest with Legendary Crystals (from 30 to 50 Crystals);

Bag with 40 pieces of birchbark.



In addition, you can find birchbark at the Fair even today!




100 pieces of birchbark for 120−150 Prime Crystals.




Are you ready to know the mystery of the dense groves?

Don't miss the chance to gain unique talents — the birthday of Leshy's grand-nephews is on the 22nd of July. After that, birchbark will be of no use to him!

Indulge your Heroes in new talents, and the Touched — in new attire!

Always yours,
Prime World Team
Other Prime World News
---
Further Back
Heretic's Legend April 28, 2020
Cats at the Fair April 24, 2020
Gifts for Account Replenishment and Discounts April 17, 2020
Legend about the rainbow April 15, 2020
The Time of Legends April 10, 2020
Spring sale of Heroes and skins! April 10, 2020
Hotfix April 8, 2020
Cosmic Activity April 6, 2020
Prince of Thieves' Chests April 6, 2020
Warning April 3, 2020
Prime World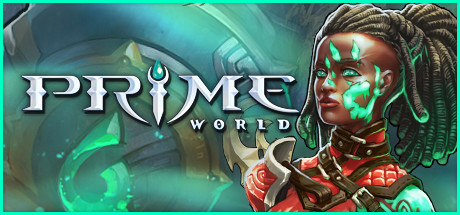 Prime World is a free online game in RPG / MOBA genre with a unique universe where tactical session battles, castle management, and hero development are mixed together. Gather your collection of talents, build an army of invincible heroes and become the champion!
Developer: Nival
Publisher: Nival