Guess her name!
Posted by: Prime World Official on steam_community_announcements July 3, 2019


Lords and Ladies!

Recently you were reported that something curious happened in the west of Praya. They state that somebody — a sole woman it was — slew a whole camp of robbers.

You set off for the heart of the mainland to see with your own eyes the person capable of it. Close by the camp you met a dweller from a neighboring village. The short man told you this was the handiwork of one skillful warrior. Rumor had it that the robbers were impudent enough to steal her heirloom. In return, she tracked the thieves down and punished them in the cruelest way.

You were just about to ask if there was a chance to meet this woman of remarkable power when you felt a spearhead at your throat. Not that she was threatening you directly — apparently it was a way to introduce herself in style. A conversation started. You came to the conclusion that you both could be of use to each other — the female warrior wanted to outshine all kinds of enemies, while you could always use an experienced fighter by your side.

There was only one obstacle left — the warrior wanted you to guess her name.



Unravel a mystery of the Heroine's name and be among the first to take her on the service!

In accordance with our tradition, first 5 participants to guess the Heroine's name will receive her for free the day she is released in the game!

Best of luck! :)

Always yours,
Prime World Team
Other Prime World News
---
Further Back
Heretic's Legend April 28, 2020
Cats at the Fair April 24, 2020
Gifts for Account Replenishment and Discounts April 17, 2020
Legend about the rainbow April 15, 2020
The Time of Legends April 10, 2020
Spring sale of Heroes and skins! April 10, 2020
Hotfix April 8, 2020
Cosmic Activity April 6, 2020
Prince of Thieves' Chests April 6, 2020
Warning April 3, 2020
Prime World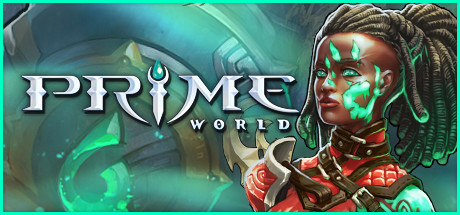 Prime World is a free online game in RPG / MOBA genre with a unique universe where tactical session battles, castle management, and hero development are mixed together. Gather your collection of talents, build an army of invincible heroes and become the champion!
Developer: Nival
Publisher: Nival