HUGE giveaway continues, explore the Voltage: Episode 2...
Posted by: IcanY on steam_community_announcements July 2, 2019




Voltage: Episode 2 DLC



Free for limited time! Episode 2 will remain free for you, if you have bought the main game before 30th July.

You should now be able to launch this DLC directly from the main game menu!

You can access to Episode 2 by using these Keys below! (you must own the Voltage main game in order to play Episode 2).



In Voltage: Episode 2: Beta



In this Beta-testing stage, you will be able to explore large open world/areas. This bring totally new dimensions to the gameplay, since there are not much enemies present and that's why mission briefings are missing.

So this is excellent opportunity to explore these new large Worlds, before the enemy arrives...

QXQHZ-A3J5C-WPTPE
M4CDM-5W6EI-8MRR5
ZZ98V-ZBXCF-L943V
J34NL-K0A53-N73IM
79HT8-LBIQN-MXBFN
2C4LA-YJYMB-LVQIZ
NFI2L-5ZWEJ-IQYJA
6EZT7-6J3ZZ-MPHP2
80Q3T-M2A9H-HZBP5
FGCP0-B286I-BNZK2
26R4W-025D9-VJILN
L0P5A-XW7QA-IHI43
4JNGC-Z2D5I-YK9B0
QY25M-9TIHE-6RJED
6F9LP-W7N2X-5II8A
IJJZ2-N36IG-3PQ3F
PDYDI-L0ZYP-AVQKF
PRIF7-R6ZFQ-YJEKK
8TYJL-WPE62-ZVAWM
GXERE-E0FEY-TFMD5
ARHKG-GABEK-ELFFV
39X7A-NXMK5-NR588
QFJPI-LCT50-3CRJZ
HHW6C-2YHKD-VYXBP
9ZBJT-37H0K-GM589
KDH94-Z8957-YJ2Z5
6W78F-2FF8Z-0VYXP
J6VTT-0XHTZ-GI0F5
G2FAD-W7Q6D-A0GPA
XDDA9-8DBMJ-079CL
VRA3X-2PB4Z-B5FGY
NFRYG-QAVTE-9A80G
9BTTJ-0BJWH-LL8N0
K5YJ7-646NM-77H23
64T9A-T6W3I-76R8E
D2MKR-IZ867-98F29
AZ0NI-4M3CN-KIRN0
CJ5RV-87LF4-MQ0NA
KBQTY-JEK5X-TDNVZ
9MKFW-JI6NI-0LHQK
EWZIY-TY5Y9-ZAA4B
9ZETW-JZFAB-4Q99Q
QWACM-CHX0I-GG3ZG
RJ9H5-0LEE9-ABL69
FA4HI-4YWA4-BNBBY
7LTFB-KRYQT-7GWXH
2NBPW-8E7N0-TXKGV
V4J2E-R450V-6GKJJ
BCH32-MM05X-ZKIW5
4IWTJ-WGQI2-KCX9K
50ZFI-TYWEJ-PDYE8
MKDH3-H6QPG-33Z95
3JVCY-TNB7B-K7QKK
Z8TKQ-WEVTY-2P4W6
8ZHTF-B2CM3-M3IXJ
F2PM2-CNBK4-NQIHM
GRQQG-XIP82-ELI34
GPJ9V-Z8EZ0-LHJ3R
KLI79-ERWIT-GZ3GQ
2N0P9-799LF-G057X
ZR2XP-B755B-H8WXG
CMKEQ-RPJ23-2EFM5
JWBYL-NLGNL-KXNKE
YX7E3-FGF3H-5FAHM
3JJ6A-089NQ-2QABV

https://store.steampowered.com/app/1004480/Voltage_Episode_2/



How to play this DLC?


After you have downloaded it, you should be able to play it directly from the main game menu. Start the main game and click Episode 2 -icon.

Best regards


Voltage Development
Other Voltage News
---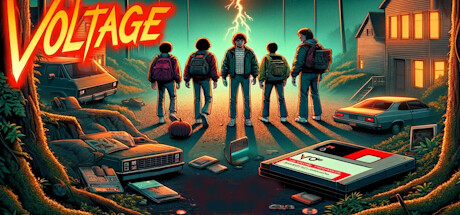 Voltage - January 19, 2020
This is the announcement from the game engine development company. (When update is complete, Voltage and DLC:s will get some new functions/performance updates!):
Further Back
Voltage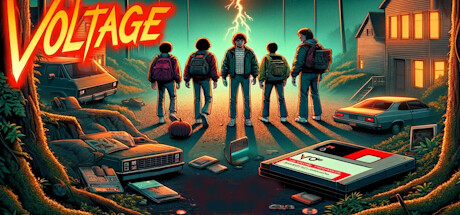 RETRO RAMPAGE FOR PC! Set in the town of Frontier, Missouri, in the 1980s, young man called Mark finds a prototype of VR-glasses. And to his surprise, the glasses are compatible with his Amiga 500. He launches a game and step in to an incredible adventure..
Developer: F-Games
Publisher: JTS Development