A letter from the dev team
Posted by: Marilou_BHVR on steam_community_announcements June 26, 2019

Dear Deathgarden community,

First and foremost, we want to thank you for your continued support. Whether you've played the game, shared feedback, participated in various community platforms, or even been a long-time lurker, you've demonstrated that you believe in the development of Deathgarden and what it can become.

In the last few weeks, we collected your feedback, searching through forum entries and social media comments. We debated. A lot. We analyzed data, debated more, and took action. We made quick fixes and have even more meaningful changes on the way. While some elements will take longer to implement, we feel it's important to take that time to deliver the best possible updates.

Early Access is a fun and challenging development phase for Deathgarden that gives us the freedom to make bold balancing decisions and gameplay changes. It's the ideal occasion to shape game mechanics, playtest with the community, and collect feedback—all with the goal of creating the best experience for all players. During this time, we'll continue to provide frequent patches and content updates, and to further explore what makes Deathgarden fun and engaging.

As we're moving forward with your help, we'd like to introduce a new feature that resonates with your community feedback: the mercy mechanic. The Mercy mechanic allows every scavenger to be downed and 'recycled' at least one time before being executed. Following this change, we made quite a few other tweaks to the balance and you'll have the chance to find out more about it in the upcoming DG Insider and read all about it in the next patch notes.

While we're still working to balance the feature, we want to be transparent on its development. With the first iteration of the mercy mechanic, we'll be altering certain requirements, like the total amount of blood scavengers must deliver to trigger the winning conditions. It may create some imbalances, but we're here to learn, and we'll continue to improve on it.

We don't want to hide; if anything, Deathgarden has taught us that boldness is strength. We want to build a game for you, with you. The battle is just beginning as we work on improving the game, building it together, and ensuring it lasts for a long time.

Sincerely,
The Deathgarden Dev Team
Other Deathgarden™: BLOODHARVEST News
---
Deathgarden™: BLOODHARVEST - November 23, 2019
Behaviour Interactive ceased development on the brutal survival shooter, Deathgarden: Bloodharvest Friday after nearly half a year of triage. The makers of Dead By Daylight are punting the idea of a dour funeral, though. Instead, every feature the team have been working on was pushed out the door for players to enjoy. It's Deathgarden: Bloodharvest's wake, and everyone is invited because the game has now gone free-to-play.
Further Back
Deathgarden™: BLOODHARVEST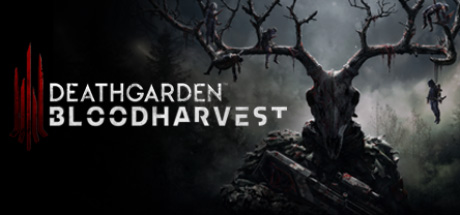 Deathgarden™: BLOODHARVEST is a multiplayer survival action game in which a ruthless hunter tracks and guns down scavengers, desperate individuals trying to survive and escape the Deathgarden
Developer: Behaviour Digital Inc.
Publisher: Behaviour Digital Inc.