Conan Unconquered Game Update (Patch Notes for 20/06/2019)
Posted by: Nicole V(Community Manager) on steam_community_announcements June 20, 2019
Hey all! We got another patch in with various fixes. Hope everyone is having a great week so far. :)



Patch Notes






Unit & Enemy speed increased by 30%. Player can now more easily get out of their base to explore and game generally feels "faster".

Rewards page fixed for UI with 4:3 aspect ratio.

Fix for some players not being able to select King Conan skin on hero selection UI.

Fixed issue in Co-Op where Player B was unable to build a research in player A's research building unless player A had enough money to make that research.

Fixed challenge map history displaying 40 waves rather than infinite waves for level 3 wave count

Fixed: Difficulty for scenario maps could still be selected after clicking the Battle button.

Fixed text related to "Infinite Waves" on map select screen.

Intro video(s) to game have been split into their own separate movies and can be skipped individually.

Appended text to the Attack-Move button tooltip.

Hero abilities with a target select do not move the hero into range where the player clicks.

Flame Demons are now immune to fire damage from outside sources.

Various other aesthetic fixes and improvements to building destructions.

Other Conan Unconquered News
---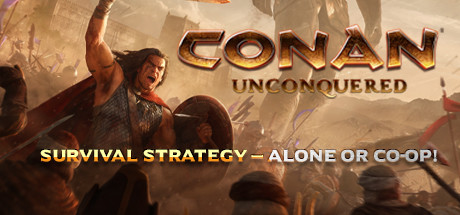 Conan Unconquered - February 24, 2020
Happy Monday, all! We're starting this week off right with a week long sale for all Funcom games! From NOW until next Monday, March 2nd, you have the opportunity to check out our other marvelous games such as the cosmic horror Moons of Madness, or roam the Exiled Lands on your mighty stead in Conan Exiles for a discounted price.
Further Back
Conan Unconquered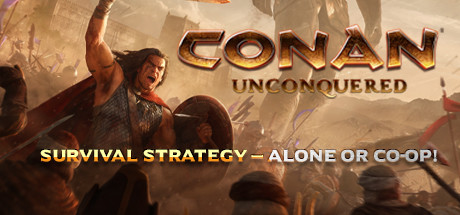 From the Command & Conquer veterans at Petroglyph comes the first ever survival RTS set in the savage world of Conan the Barbarian. Play solo or team up in multiplayer in Conan Unconquered's action-packed co-op Mode where you build a shared stronghold and fend off the hordes together.
Developer: Petroglyph
Publisher: Funcom