Voltage: Episode 2 Beta will be opened for Beta testing (Free)
Posted by: IcanY on steam_community_announcements June 15, 2019


Hi!

Episode 2 will been released during the weekend and it is open for Beta testing. You can access it by clicking the DLC download button (once the build is uploaded):

https://store.steampowered.com/app/1004480/Voltage_Episode_2/



Episode 2 will remain free for you, if you have bought the main game before 30th June.



Add it to your wishlist! However you will not get notified about the release by email, because technically Episode 2 is already released, but we have not yet uploaded the build. New announcement will be send after the build is uploaded.



In Voltage: Episode 2: Beta



In this Beta-testing stage, you will be able to explore large open world/areas. This bring totally new dimensions to the gameplay, since there are not much enemies present and that's why mission briefings are missing.

So this is excellent opportunity to explore these new large Worlds, before the enemy arrives...

Which one was first, player or the enemy?
Other Voltage News
---
Further Back
Voltage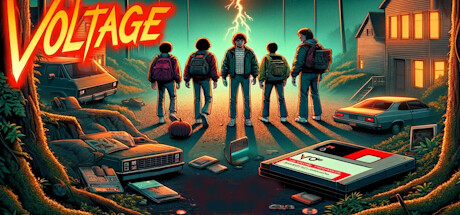 RETRO RAMPAGE FOR PC! Set in the town of Frontier, Missouri, in the 1980s, young man called Mark finds a prototype of VR-glasses. And to his surprise, the glasses are compatible with his Amiga 500. He launches a game and step in to an incredible adventure..
Developer: F-Games
Publisher: JTS Development