Update 37. Bug fixes, VR Optimization and new content
Posted by: Odyssey on steam_community_announcements June 12, 2019
Hi!



There was a problem when some streamers and players experienced crashes during the Act 1 gameplay. We have fixed the issue and updated the game.

Update includes:

1. Update to crashing
2. Erased the exit game function in act 1.
3. Optimizations for VR Headset.
4. VR quick teleport menu is now located in the spaceship wall.
5. Extended the teleportation area in the space ship.
6. Created extra buttons to get out from controlling the ship's movements.
7. Fixed the issue with door animation.
8. Fixed the out-of-scale feeling in the main lobby in VR.
9. Added a second tutorial teleportation zone.
10. Fixed some materials in the main lobby as they were too bright for eyes in VR.
11. Added a tooltip when you press ESC keyboard button when playing the Desktop Experience.
12. Added a patch note and version number in the menu when you start the game.

Image: Here is a quick reminder that the engine nozzles are located outside of the spaceship. If you are moving in VR, just use your controller to fly around or teleport. You need to find the tool first and it is located neat the moving spaceship part when you are taking a spacewalk after the asteroid hits. When you have the tool, you can fix the engine nozzle that is located in right behind the spaceship. Just click multiple times and you will win the game!


Other Odyssey VR - The Deep Space Expedition News
---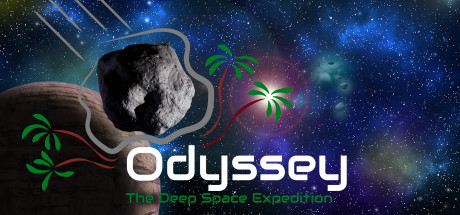 Odyssey VR - The Deep Space Expedition - March 28, 2019
TouchDown Creations was at #SlushTokyo (22nd - 23rd Feb) talking about it's new VR project that is under development, exploring the theme of biodiversity and sustainability. Visit the Helsinki Booth at #SlushTokyo and you might have found us there! Thank you for all!
Further Back
Odyssey VR - The Deep Space Expedition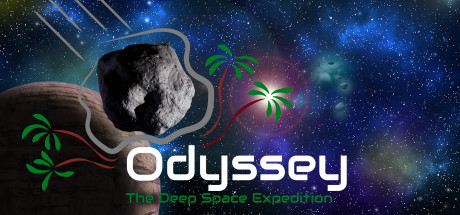 Odyssey is a story driven space adventure audiovisual single/multiplayer experience that you can play on Desktop or in VR. The objective is to find a planet that could support life, but in order to get there the players have to protect the exploration ship (Odyssey) from asteroid storms and failures.
Developer: TouchDown Creations
Publisher: TouchDown Creations