Developer Briefing #28 - Early Access Launch, What's Next Utah Underground!
Posted by: Jonno on steam_community_announcements June 11, 2019
Hey everyone,

Welcome to Developer Briefing #28 and our first since Early Access launch!

For those of you that have joined since Early Access, welcome! Developer Briefings are a weekly behind the scenes looks at Hell Let Loose from the team.

From upcoming content, to feature previews and events, this is our weekly update to the community!

This week's Developer Briefing is written by Lead Developer Max as he shares his thoughts on Early Access launch and discusses what's on the horizon:




An Update From Max - Lead Developer



Thank you for such a fantastic launch! It's been an amazing couple of days (although each day feels like a week in itself) and we've been riding the wave - collecting bug reports, looking at feedback, responding on Reddit, Discord, the forums and the Steam discussion groups.

We're so excited to see the community get a sense of the game - and be excited about all the bugs to be fixed or the features to come. What we're doing now is QA testing our first patch. Within this patch we'll start to roll out fixes and continued polish. Our approach to developing Hell Let Loose is one in which we work with you - the community - to fix the things that you care about - all the while working on new content.

This is in no way exhaustive, we will be releasing another patch next week that will continue the work we're doing here and we're scoping out the contents for patches up to our first content update (scheduled for mid July).

Once we're confident with the contents of patch 1 we'll be releasing the changelog so you can see exactly what has been changed or improved.

We have been recording all feedback from across all our channels - forums, Discord, Reddit and the Steam Discussion boards and adding them to our bug and feature tracker.

Please be aware that just because you don't see a bug fixed in this patch that we've forgotten it. We are working as hard as possible to balance stability with a rapid bug-fix rate, as well as polish systems currently in the game.




Thank You!



We want to thank you all for the generosity you've shown to both us as the devs, and to players who are brand new to the genre. We know that the first weeks of launch are always chaotic to some degree - as players get used to mechanics, metagame and all the nuances of it. At the same time we're always playing and making notes - whether certain things work or don't, and how we'd improve them.




What's Next?



While we're excited to have launched Hell Let Loose, we don't consider it a time to sit back and relax. The whole dev team is busy pushing forwards to improve the experience you're having.

Before we go into any specifics, we want to clarify our thoughts on leaning. We are confirming that we will be seeking to expedite leaning (using Q and E) and bring it in as soon as possible - schedule permitting. We will seek to include it either in Update 1 or earlier.

While the programming team and mappers are working hard on bugs, content and new maps, the animation guys are working their way through feedback.

We're in the process of expanding the functionality and fluidity of the vaulting and mantling system, smoothing out and speeding up some key reload and bolting animations and doing a pass on the third person animations. We're also looking at expanding and adding to the functionality of the MG deployment system.

Our HUD/UX artist is continuing their pass on all things 2D in Hell Let Loose. We've read all the feedback regarding marking the map, the spotting system and legibility on the map itself. We're also currently balancing the continued overhaul of the current screens in the game, with the scoreboard getting the next beauty treatment to increase its legibility and functionality.



In other news, we're doing an audit on all sounds in the project and are beginning to work through the feedback. We're aware of the places we're failing in this and we're excited to lift the quality to the level that you expect.

Our amazing character artist is hard at work creating all new uniforms that will feed in to our introduction of the cosmetic and progression system. We're nailing down the exact specific of hour our progression system will work, but we're keen to demonstrate your veteran status with any role via a new uniform that players will see on the battlefield.





Lastly, when we create a new map, our number one priority is giving you an experience in Hell Let Loose that you've never had before. We want you to encounter a totally different environment with its own new challenges and benefits. Much of Utah consists of the Atlantic Wall - the giant network of built defenses that wrapped along the coast of Western Europe to stave off an invasion attempt from Great Britain. We're working hard to create interesting new interiors, like the underground barracks you can see below:


Attack or defend the entrance to the barracks!


Put your CQC skills to the ultimate test underground!

If you're keen to follow along, you can see our roadmap below:



If you're enjoying Hell Let Loose, you can help us by leaving us a review on Steam.

See you on the frontline!

Other Hell Let Loose News
---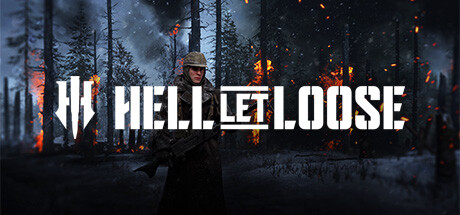 Further Back
Hell Let Loose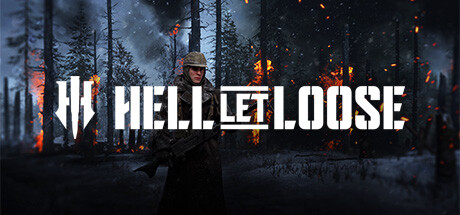 Hell Let Loose is a realistic World War Two first person shooter with open battles of 100 players with infantry, tanks, artillery, a dynamically shifting front line and a unique resource based strategic meta-game. This is World War Two at a scale you've never played before.
Developer: Black Matter Pty Ltd
Publisher: Team17 Digital Ltd