AGE OF FEAR: THE UNDEAD KING GOLD RELEASED!!
Posted by: Les on steam_community_announcements June 11, 2019
https://store.steampowered.com/app/832770/Age_of_Fear_The_Undead_King_GOLD/

Welcome everyone!

I'm happy to announce that we've released The Age of Fear: The Undead King Gold! As our fans know, we have been working on the series for over seven years and this game is the result. During this period, we introduced the sandbox mode, themed factions' bases, over two hundred units and almost 800 unique spells, skills and items, cinematic battles and legendary landmarks along with events. That's something to be proud of - I hope you will enjoy it at least as much as we did while creating it!

The Age of Fear series would not have been possible without the support and suggestions we have received over the years! Thank you for being such an amazing Community - you are the best!

For new fans we have prepared a video channel presenting the series:
https://steamcommunity.com/broadcast/watch/76561198070905674
(will go cyclically through all games in the series)

Take care,
Les & AOF Team

PLEASE REVIEW OUR GAMES!

Links
Twitter
Facebook
Website
Other Age of Fear 4: The Iron Killer News
---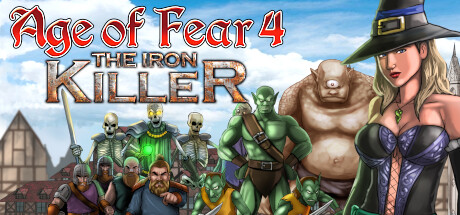 Age of Fear 4: The Iron Killer - May 29, 2020
Hi everyone, with the Covid-19 pandemic almost over (I hope!) I thought we would like to share our progress in the next game in the Age of Fear series.
Further Back
Age of Fear 4: The Iron Killer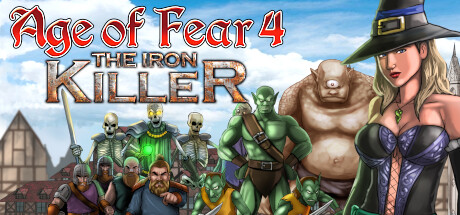 Play as Angela, a fearless young Vampire Hunter on the trail of a brutal murderer. Along with a mysterious Nazell, embark on an epic quest into the heart of the criminal underworld. Age of Fear is a deep and complex turn-based strategy series (full of humour!) that fuses a tabletop wargame with RPG elements.
Developer: Leslaw Sliwko
Publisher: Age of Fear