Have You Played Sonic Mania Plus?
Posted by: [email protected] (Dave Irwin) on rps June 7, 2019




With Sonic Mania, a modder was put in charge of creating a new Sonic game with official backing. Decades after Sonic the Hedgehog came to PC, the modding scene had shown some incredible creativity, from a version of Sonic 1 where Dr. Robotnik is capturing animals, to another where you go fishing. But one of the more popular mods came in the form of Sonic Megamix, which introduced new characters and moves. Its creator, Christian Whitehead, went on to create the definitive version of Sonic CD, but it's Sonic Mania that got Sega's nod, with the Plus add-on reintroducing some old friends.




Other Sonic Mania News
---
Sonic Mania - July 30, 2020
As a nostalgia trip, Sonic Mania is impeccably precise. So, naturally, you'll want to really nail those throwback kicks by, uh, playing it through an unrelated publisher's digital subscription service. The blue blur and his grossly mutated twin-tailed fox friend are now sprinting through EA's Origin Access Premiere service, with Two Point Hospital and Endless Legend set to join them in the near future.
Further Back
Sonic Mania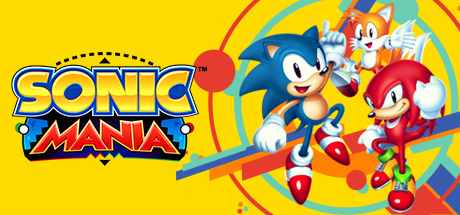 Sonic Mania is an all-new adventure with Sonic, Tails, and Knuckles full of unique bosses, rolling 2D landscapes, and fun classic gameplay.
Developer: Christian Whitehead,Headcannon,PagodaWest Games
Publisher: SEGA