Conan Unconquered Game Update (Patch Notes for 05.06.2019)
Posted by: Andy B on steam_community_announcements June 5, 2019
Greetings everyone! The following patch deals primarily with issues reported by players over at the Official Forums, Thanks for your patience! See below for more info:



GENERAL






Several crashes addressed during normal gameplay (no set reproduction steps)

Corrected crash specific to attempting to plug in or unplug audio headset or speakers during video playback.

valid.

Fixed hang on game load screen for slower systems which were below the minspec.

Fixed hang on game load screen for heroes other than Conan (also on occurred on slow systems).

Improved load times for heroes other than Conan on scenarios 1-4.

Fixed issue wherein guarded chests around the map would contain the same loot. These chests now contain random contents as before. Does not affect chests looted from killed spawn locations.






GAMEPLAY






Difficulty scaling adjustments made to infintite wave mode to address challenge curve for more advanced players.

Players are now able to build on all diagonal wall pieces during wall mode. Previously, some areas prevented wall placement even though they were valid.





MISC






Allowed for additional loading screens on custom maps (cosmetic only).

Other Conan Unconquered News
---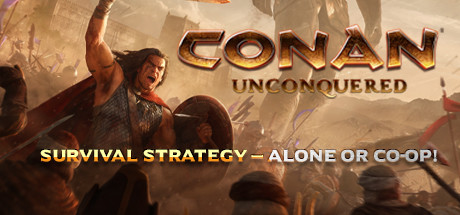 Conan Unconquered - October 3, 2019
Hello everyone! We're releasing a small patch with a few fixes and tweaks which you can read about below:
Further Back
Conan Unconquered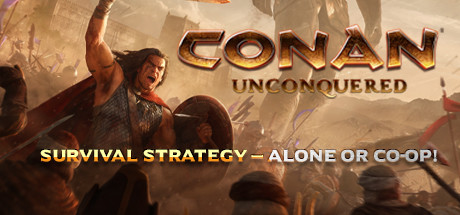 From the Command & Conquer veterans at Petroglyph comes the first ever survival RTS set in the savage world of Conan the Barbarian. Play solo or team up in multiplayer in Conan Unconquered's action-packed co-op Mode where you build a shared stronghold and fend off the hordes together.
Developer: Petroglyph
Publisher: Funcom