Dreamhack Dallas build - Now Live as a Alpha Build!
Posted by: Summer on steam_community_announcements June 4, 2019
Another small batch of bugs fixed - I watched some people play the game at the Dreamhack convention center, so my list of things GREW before I can release 'Spicy Update" to the public.... On well!

As always, I am CLOSE and I work on Leto every single day. :>

* You can no longer dash on lava
* Font will no longer run off the dialog panel
* Added lunchbox dialog when you drop it on level one
* Tabris has a "float and remove helmet" animation
* Alma has new animations on level 1, after you beat the first boss
* Various dialog tweaks

As always, PLEASE feel free to talk to me however you like below!

Warmly,
Summer

Discord - [https://discord.gg/NaYCDwk]
Twitter - [https://twitter.com/dragonGlitchLLC]
Email - [email protected]
Other Mercenary Leto News
---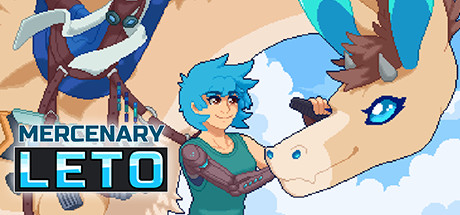 Mercenary Leto - June 18, 2020
It's been a few months, hasn't it? Well, let's go down the list...
Further Back
Mercenary Leto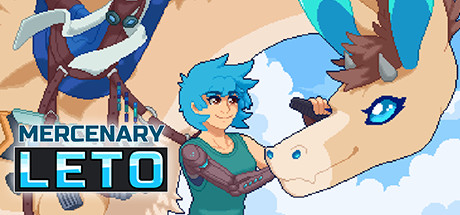 A science-fantasy action platformer with a nostalgic pixel look. Travel the galaxy with a cast of memorable and endearing characters, ride one fluffy dragon, and stumble onto a plot to stop dragon poachers.
Developer: dragonGlitch Games LLC
Publisher: dragonGlitch Games LLC