Сhanges in the last 2 weeks
Posted by: Koker 007 on steam_community_announcements May 31, 2019
Main changes




pressure scale is now at the bottom of the screen and the pressure drop notification was combined

if the charge scale is full, you get a notification text

size of avatars uploaded in the friends table has been changed from 32x32 to 64x64

bugfix - boot on first try, your main avatar in the game menu was restored

now the player has a larger physical body, tanks become easier to hit




LVL 1




bugfix - now the faucet above the bath rotates correctly




LVL 2




the bottom of the fire hydrant is no longer transparent




LVL 4




An invisible approach to the road was added, tanks more often leave for the road




LVL 5




fighter flight speed increased

bugfix - if you shoot down a fighter he stops blowing smoke




Recently, there have been small changes, because I spent more time on advertising. as I promised in the summer I will be engaged in randomization.
Other PiiSim News
---
Further Back
PiiSim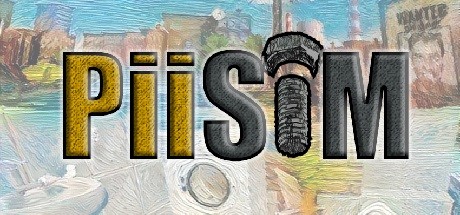 This game with absurd humor. Pee in the toilet, break the toilet, washing machine, make a hole in the wall, piss the police, destroy the city.
Developer: Koker_007
Publisher: Koker_007