Voltage has graduated from Early Access!
Posted by: IcanY on steam_community_announcements May 29, 2019




Voltage main game (Episode 1) has now launched as a Full release!



Episode 1 include 8 sublevels, so it definetly offers value to the money and hours of game play.

Current build should not have any critical bugs which would prevent you to complete the Voltage: Episode 1 (main game), but please info us if you find something which would need development / invisible assets etc.

The Update brought these improvements to Episode 1:





Standalone file size is now only 11 GB, this is 50% smaller than previous ones, thanks to Engine development!

Improved game play, more logical progress, access to guns more earlier

Better performance (tested in our test environment)

Bug fixes that have been suggested in the Community Hub

Fixed music when you first time step into the space ship

Bug fixes which have come to our attention while reading game reviews (Remember that you can always inform us about bugs also on Community Hub or by email).

Improvements to enemy AI

Small level design improvements to every level and sublevels

Beta testers reports

Improvements, which come thanks to improved Engine




Episode 1 is not perfect, but it offers hours of gameplay and many different style sublevels. Episode 2 will be even better and if you buy the main game, you will be granted free access to the Episode 2 forever. Development now focus to Episode 2 & Super Retro.

Thank you for these past months and enjoy the Episode 1!

Best regards


Voltage Development
Other Voltage News
---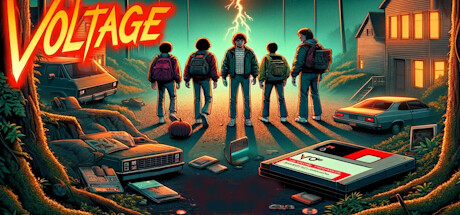 Voltage - April 10, 2020
Today's update (April 10.4.) bring 3 new achievements!
Further Back
Voltage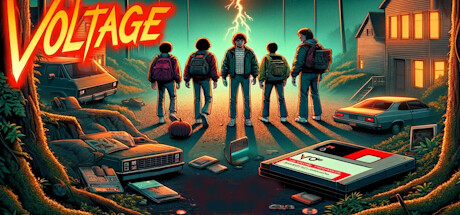 RETRO RAMPAGE FOR PC! Set in the town of Frontier, Missouri, in the 1980s, young man called Mark finds a prototype of VR-glasses. And to his surprise, the glasses are compatible with his Amiga 500. He launches a game and step in to an incredible adventure..
Developer: F-Games
Publisher: JTS Development