Only Free for a Limited time! Voltage Super Retro DLC
Posted by: IcanY on steam_community_announcements May 26, 2019


Voltage Super Retro DLC is a game, but it is also a very artistic experience for the player.

Here you can find more info about Video games as an art form:
https://en.wikipedia.org/wiki/Video_games_as_an_art_form

Generating retro version about Voltage is not just a "click a button and create retro-look." It takes lots of time to tes tplay every level and check that the graphical style is what we want it to be: in this DLC case we want that grapic style is retro. Because this is very time consuming, we are soon changing this DLC from Free to Paid.



If you have bought or will buy the main game 'Voltage' before 1.6.2019 (June 1th), you will maintain free access to this Voltage Super Retro DLC forever.



So, please take advantage about this free content and buy the main game before 1.6.

Thank you.
Other Voltage News
---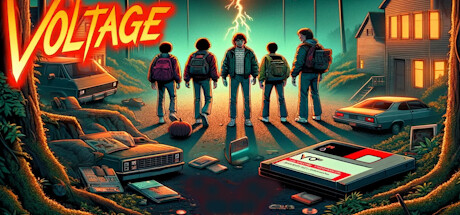 Voltage - October 20, 2019
Feeling that Voltage is still missing the legendary Amiga feel? We mean that feeling, which you had while playing Amiga games, listened music and admired the advanced graphics on that time.
Further Back
Voltage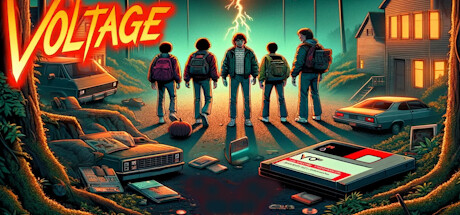 RETRO RAMPAGE FOR PC! Set in the town of Frontier, Missouri, in the 1980s, young man called Mark finds a prototype of VR-glasses. And to his surprise, the glasses are compatible with his Amiga 500. He launches a game and step in to an incredible adventure..
Developer: F-Games
Publisher: JTS Development