Sonic the Hedgehog movie has been delayed into next year
Posted by: on eurogamer May 24, 2019
Paramount's much-maligned Sonic the Hedgehog movie project has been delayed by a little over three months, and will now release on 14th February, 2020.

The Sonic movie was originally scheduled to hit cinemas on 7th November this year - until, that is, fan ridicule reached fever-pitch following the release of the film's first trailer last month. There was already deep scepticism surrounding the art choices Paramount had made in reimagining Sonic for the big screen, beginning almost immediately with the very first character reveal. However, when the world finally got a proper look at movie Sonic in action, the entire cinematic endeavour was hit with a tidal wave of online disapproval.

Days after the trailer first landed on the internet, the Sonic movie's director, Jeff Fowler, took to Twitter, writing, "The message is loud and clear... you aren't happy with the design & you want changes." These changes would now be made, he pledged, insisting that, "Everyone at Paramount & Sega are fully committed to making this character the BEST he can be..."
Other Sonic Mania News
---
Sonic Mania - July 30, 2020
As a nostalgia trip, Sonic Mania is impeccably precise. So, naturally, you'll want to really nail those throwback kicks by, uh, playing it through an unrelated publisher's digital subscription service. The blue blur and his grossly mutated twin-tailed fox friend are now sprinting through EA's Origin Access Premiere service, with Two Point Hospital and Endless Legend set to join them in the near future.
Further Back
Sonic Mania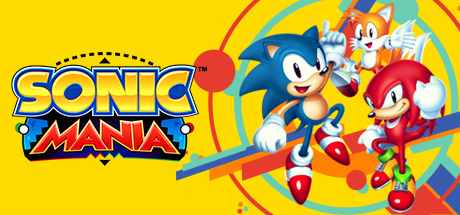 Sonic Mania is an all-new adventure with Sonic, Tails, and Knuckles full of unique bosses, rolling 2D landscapes, and fun classic gameplay.
Developer: Christian Whitehead,Headcannon,PagodaWest Games
Publisher: SEGA