Harder than ever
Posted by: Soviet Games on steam_community_announcements May 21, 2019

Dear friends,

It's been a while since you got our last update, which you were right to point out. Throughout all this time we have been writing the story, drawing pictures and optimising the code. Now you can turn off background animations. Why is that important? Considering the great variety of devices available in the market, we cannot target merely the upper segment and neglect the complaints from the owners of more accessible devices (as we were forced to do in the case of Everlasting Summer). LMR is not a free game and an excuse such as "buy a phone instead of a calculator you have" doesn't work for people who paid money for the game.

Also, we have visited the Devgamm exhibition! The most memorable thing for me was the conversation with a representative of a formidable Russian company, who said that making visual novels is exceptionally complicated, as it is unclear what to expect from them and how to measure the success achieved. By the end of the second decade of the 21st century, art has fallen victim to metrics, analytics and KPIs. You don't need to search for long to find the examples - there are plenty of them on TV and in videogames. Developers fear to experiment and instead walk a simple path by using dozens of familiar, old tricks rather than trying to come up with something innovative. They make the same characters witness new and new challenges instead of designing fundamentally new stories.

It doesn't mean that "Love, Money, Rock'n'Roll" is aimed to bring a revolution in genre, but as that representative noticed, we are an indie studio, and indie studios have the right of mistake (at least once). Therefore, we are not trying to make a product that the financial department would deem potentially profitable, but rather craft something that would make people think, sympathise the characters and keep their hearts warm and human. Our purpose implies that we need to put a lot of time, efforts and a bit of our own heart in that. Not only we need time for developing the game but also for proofreading, correcting, recomposing the routes and removing the entire paragraphs of the written text. All this is required to have not only a "high-quality" but also a human piece of art! Throughout these two months, we have been focused on quality more than on quantity, so we haven't got any updates in terms of numbers. Please be patient and know that we are doing our best to make this game truly memorable for you.

You can still support us by making a preorder here: https://sovietgames.su/shop/

Thank you.

Yours faithfully,

Soviet Games Team.
Other Love, Money, Rock'n'Roll News
---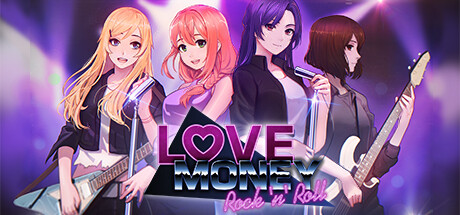 Love, Money, Rock'n'Roll - July 3, 2020
Given that there isn't much time left before the release of "Love, Money, Rock'n'Roll", we have grown curious about your choice of the device on which you play. Please fill the survey.
Further Back
Virus of Disunity March 24, 2020
For The Fatherland! February 25, 2020
Happy New Year 2020! December 30, 2019
In the blink of an eye December 25, 2019
Just An Update November 7, 2019
Turning Of The Calendar September 11, 2019
Privacy Policy July 7, 2019
Harder than ever May 21, 2019
Old memes die fast March 24, 2019
Avitaminosis February 7, 2019
Love, Money, Rock'n'Roll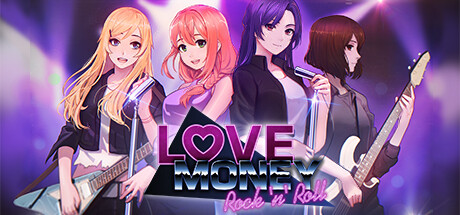 Love, Money, Rock'n'Roll: romanticism of the Eighties, mysteries and intrigues, betrayal and self-sacrifice, hatred and passion – all of this in the new game by the creators of the legendary visual novel "Everlasting Summer"!
Developer: Soviet Games
Publisher: Soviet Games