<Cookie Collection: Full Erotical Alchemist!> Collect and feed Cookies to get rewards!!
Posted by: Solmare on steam_community_announcements May 16, 2019


Hey there, ninjas! Your fun-loving Producer K is in the house! I'm here today to tell you an important lesson I learned during my days as a world-famous alchemist.

Humankind cannot gain anything without first giving something in return. To obtain, something of equal value must be lost. That is alchemy's First Law of Equivalent Exchange. In those days, I really believed that to be the world's one, and only, truth.

In our scenario this time, both our main character and Johnny believe the above too! This time, our main character finds himself as a genius alchemist enrolled in alchemy school. Yet for some reason, he is planning on conducting forbidden alchemy! Will our hero safely succeed in his dangerous forbidden alchemy? And what consequences await him? Read and find out!

As usual, we have prepared 7 scenarios, and a special day-before one as well. It's a grand story with lots of action, drama, and of course, ero, so make sure to read until the very end!

Needless to say, we have really gone all out this time, with special alchemist outfits and limited-time ninja tools!

Of course, we have also prepared special items available only through the store or our early bird offer, so don't miss your chance to get all the awesome loot!

Well, I think that's enough of me blabbering on. So without further ado, I give you our newest Cookie Collection event, Full Ero Alchemist!

Enjoy, guys!

❤️❤️❤️❤️❤️❤️❤️❤️❤️❤️❤️❤️
COOKIE COLLECTION: Full Erotical Alchemist!
Early Bird Special Period Ends: May 19, 8 PM (PST)
Event Ends: May 28, 8 PM (PST)
Other Moe! Ninja Girls News
---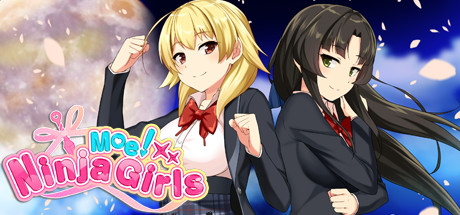 Moe! Ninja Girls - 19 hours ago
Hey, all! It's your loveable Producer K here in the house. It feels like it's about 1000 degrees here in Japan due to the summer weather, but how about you guys?
Further Back
A no-holds-barred battle royale?! Announcing the start of Heart Troops! July 18, 2019
AX2019! July 10, 2019
AX2019! July 4, 2019
<MIX-UP MADNESS GACHA!> Play ×1 for FREE! Ends: Jul. 21, 5 PM (PST) July 3, 2019
AX2019! July 3, 2019
AX2019! July 2, 2019
<Cookie Collection: Myu's Dreamy Birthday> Collect and feed Cookies to get rewards!! July 1, 2019
AX2019! July 1, 2019
Enjoy our new spin-off event, Enju's Tsunderella Story! Out now! June 25, 2019
Update June 17, 2019
Moe! Ninja Girls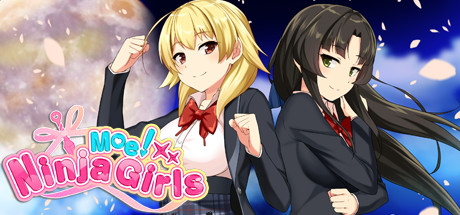 You transfer to a school and start a new school life...all the while hiding you're a genius ninja.
Developer: NTT Solmare
Publisher: NTT Solmare