Any changes - small update
Posted by: Koker 007 on steam_community_announcements May 15, 2019
Main change




Pressure scale is now on envelops of score

Added pause on "pause" button

A bit more information in the tutorial




LVL 2




Added new 1 advertising for standard size billboard




LVL 3




All cars give more points, this level has become easier

The helicopter has less health

Helicopter gives more points

Now than a helicopter is further than that, its flight minimum is higher. that's why he shouldn't be stuck




LVL 4


LVL 5




Tsunami has more health

Tsunami gives less points





What's next
There will be a big discount soon. This game has bad sales, and it is difficult for me to continue developing it, so there is a risk that not everything that was intended will be implemented. If the discount does not help, then most likely the game will be released from early access earlier.
Now the game looks close to a complete one, so soon there will be updated on the randomization of the world.
Have Fun!
Other PiiSim News
---
Further Back
PiiSim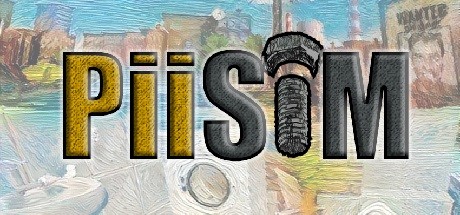 This game with absurd humor. Pee in the toilet, break the toilet, washing machine, make a hole in the wall, piss the police, destroy the city.
Developer: Koker_007
Publisher: Koker_007