Update 0.8.6. What's new?
Posted by: PaprikashWorks on steam_community_announcements May 15, 2019





tooltips for UI elements are added

fixed the size of background image on the wide screens (more than 2k)

small fix on the mod selection screen

fixed bug in race results news, when the 2nd and the 3d drivers were placed into a wrong team

bug in signing contracts with drivers when one driver take two slots for next season have already fixed.
In old saves with this bug the contract duplicates will be deleted and you will be able to continue playing

the second race speed is faster a bit now

the fuel is measured in liters now (not in laps)

there added new buttons in race screen : Save fuel and Engine power increase.

the concentration parameter have a bit more influence in qualification now

AI teams sign contracts a little bit longer now




Welcome feedback!
Discord-channel: https://discord.gg/XDxt5Xm
Facebook: https://www.facebook.com/openwheelmanager/
Other Open Wheel Manager News
---
Further Back
BETA v.1.2 November 20, 2019
Update to v.1.1 October 9, 2019
Demo-version update September 30, 2019
Our plans September 27, 2019
RELEASE! September 20, 2019
Going to release! September 5, 2019
Update to v. 0.9.3 September 1, 2019
Update to v.0.9.2 August 12, 2019
Update delayed August 4, 2019
v. 0.9.1 (Instant race results)! July 5, 2019
Open Wheel Manager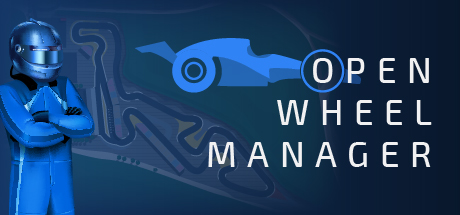 Open Wheel Manager - is a classical tactical manager for the open wheel race fans.
Developer: Paprikash.Works
Publisher: Paprikash.Works