200+ New Cards! Dark Frontier Releases May 9!
Posted by: DWDMarketing on steam_community_announcements May 4, 2019


Dark Frontier releases May 9, bringing over 200 new cards and some twisted new mechanics to Eternal!

When Vara emerged from the Shadowlands, she brought with her knowledge of a changing world, one whose boundaries reached through a veil of shadow…and beyond.

Vara's survival in that corrupted place confirmed much of what Talir had begun to investigate when the Strangers marched on Argenport: the long-dormant Waystones mark paths through the trackless plains, paths that may even lead from one reality to the next — if you can survive the dangers that lurk within.

A dark frontier opens at the edge of possibility, a deadly place where twisted magic and ancient mysteries unite to challenge those bold enough to set foot beyond the borders of the known world.

The future calls…get ready for Dark Frontier!
Other Eternal Card Game News
---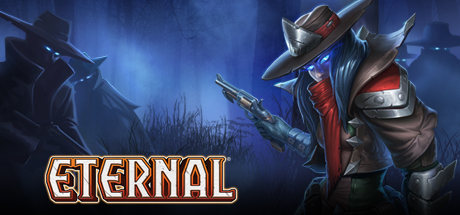 Eternal Card Game - 1 day ago
Join us at Gen Con for our two fun, casual "learn to play" events!
Further Back
Eternal Card Game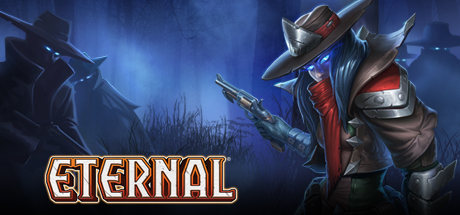 Six-guns and sorcery collide in Eternal, the new strategy card game of unlimited choices and unbelievable fun. Eternal brings AAA pace and polish to the infinite possibilities of a deep strategy card game. The only limits are your own creativity.
Developer: Dire Wolf Digital
Publisher: Dire Wolf Digital