Beta!
Posted by: chaosavy on steam_community_announcements May 2, 2019
Hey guys!

For the past year I've been focused primarily on adding the "main story" aspect of the game and finishing features related to the end game including - carriers, at war mechanic and enhancements to platforms.

At this point... the main story is nearly done - with probably just one final mission remaining (to avoid confusion - this mission hasn't been developed and added to the game) - after the player accomplishes certain elements in the sandbox to allow for that mission (which again - will be added later).

So with the game being nearly content complete and being nearly feature complete - I've decided to...

Ahem...



I DECLARE.... BETA!!!!



Yeah the game's industry can be a bit silly sometimes... these phases are basically made up and pretty arbitrary.

So to me - it means that I will be now focusing on polish needed to get to release - which the game needs in many aspects...

To help me in this - I created a "Road To Release" forum and have been adding posts to it to help me remember necessary tasks (as they popped into my head and you guys gave me feedback on).

Here's a link: Road To Release Forum

Some tasks are pretty small and some tasks might take a bit of doing.

Either way I overall hope that the "Beta" phase will be relatively quick as - I've been focused on bug fixing through out development (thanks to your many bug reports).

Also during Beta - another big goal of mine is to play the game - start to finish - and polish/improve whatever I can - within reason. I could improve the game forever but... gotta release it some day and then see where this game dev business will take me next.

So I'm super tired, sleepy, burned out - but also super excited!

The road to release is sure to be a very positive chapter in this project - I hope that I smooth out many issues that you guys have been having (especially late game issues) and deliver you a even better experience :)

As always - thank you for your great support!

Pal
Other Void Destroyer 2 News
---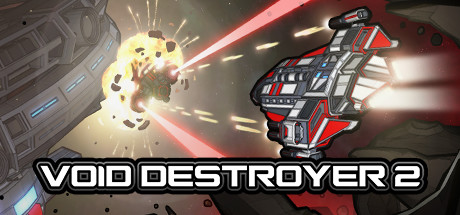 Void Destroyer 2 - January 3, 2020
While I'm very exhausted... I'm happy to announce that the final story mission(s) are in. Man it's been a long road... Why do I keep making games with main stories that take over a year to design and script? I'm sure it would take a team of the top psychoanalysts to figure that out - or one guy to just say - because you do things the hard way and are way too optimistic.
Further Back
Dev Video - Customization, Empire management and Missions October 6, 2019
Auto generated missions - Phase 1. September 26, 2019
Dev Video - Big Beta Patch July 17, 2019
Beta Progress! June 24, 2019
Beta! May 2, 2019
Dev Video - Carriers! March 12, 2019
New Story Mission! February 4, 2019
New story missions! January 7, 2019
Dev Video - War! November 21, 2018
Dev Video - Platforms September 30, 2018
Void Destroyer 2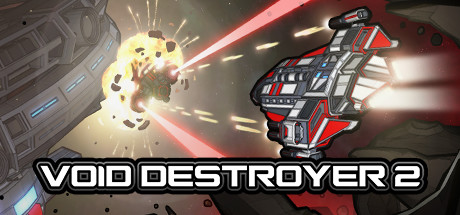 All you have is a basic ship, barely fit for combat, with it you'll start your journey and empire. A space sandbox, inspired by the classics and standing on their shoulders.
Developer: Iteration 11
Publisher: Iteration 11