Sonic the Hedgehog movie trailer reveals his horrible human teeth
Posted by: [email protected] (Alice O'Connor) on rps April 30, 2019



I was unprepared for Sonic the Hedgehog to have human teeth. Seeing as chilli dogs are his favourite food yet he eats them without soaking the bun in milk, I suppose I knew that Sonic wouldn't have the mouth and teeth of a real hedgehog in our world. I was still not ready for human teeth and weird lips. The first trailer for the live-action Sonic the Hedgehog movie (or Sonic the Hedgepig, as it'll likely be named in the UK) has arrived, starring a CGI hedgepig voiced by Ben Schwartz (best known as Jean-Ralphio in Parks and Recreation) alongside human actors including Jim Carrey and James Marsden, and I just wasn't ready for the teeth.




Other Sonic Mania News
---
Sonic Mania - July 30, 2020
As a nostalgia trip, Sonic Mania is impeccably precise. So, naturally, you'll want to really nail those throwback kicks by, uh, playing it through an unrelated publisher's digital subscription service. The blue blur and his grossly mutated twin-tailed fox friend are now sprinting through EA's Origin Access Premiere service, with Two Point Hospital and Endless Legend set to join them in the near future.
Further Back
Sonic Mania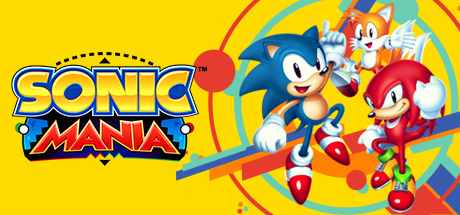 Sonic Mania is an all-new adventure with Sonic, Tails, and Knuckles full of unique bosses, rolling 2D landscapes, and fun classic gameplay.
Developer: Christian Whitehead,Headcannon,PagodaWest Games
Publisher: SEGA