Hotfix 3.80
Posted by: Magic Unicorn on steam_community_announcements April 30, 2019

Base capturing
1) We returned base capturing into the game, but its system of functioning was redesigned
2) Capturing no longer leads to the end of the battle but gives positive effect to the team
3) Awards for base capturing were significantly increased
4) The time for capturing was decreased
5) Only one team can capture the base per battle - after that, this function is blocked

Mobile controls
1) While aiming to the target tank zone - the aiming cross becomes green. In other words, aiming green indication = signal that you will hit the enemy (without regard to shell speed and enemy movements)
2) Now while auto-aiming you can see dynamic frames around the enemy. It means you locked on target. Frames let you aim to concrete tank zones without losing lock-on.
3) Changes in the work of enemy outline. The outline doesn't work when enemy tank hides behind the indestructible objects (aiming frames continue to work)
4) While auto aiming the speed of turret rotation is decreased for more accurate damage to special tank zones (regulated in the settings)
5) We have added a break to the auto-aiming response to one and the same aim in order to make it easier to switch between enemies
6) As for the priority of goals: auto-aiming will react on the enemy which center is closer to the aiming cross
7) Autoaiming reacts within the set range

Improvements of the game interface
- We have made a clan research section more informative for players
- Special mark in the chat for the beginning of a new day
- Special indicator for new messages in the clan chat
- New clan icons from community
- Improved display of some elements in the shop
- Improved display of clan leagues (It shows all award places)
- Improved display of clan leagues in the personal account page

Other fixes:
* Bug fixes
* Change of the tank textures for more "metal"
* Improved smoothing of network delay
* Improved behavior of bots
* Improved camera shaking after impact with earth
* Fixed error with team table blocking the game
7. Fixed Kurgantes point of shooting

In case of any technical problems, we advise you to contact technical support via game hangar or by writing on e-mail: [email protected] The earlier we receive information, the earlier we take appropriate measures!

Other Tank Force News
---
Further Back
Tank Force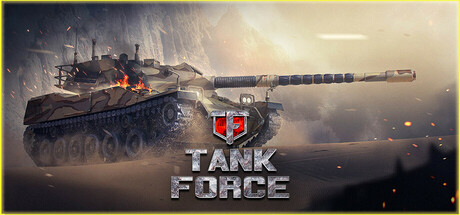 Tank Force - the coolest free online tank shooter This is a new word in online tank battles, which combines the best qualities of a tank simulator and thrilling arcade battles.
Developer: Extreme Developers
Publisher: Extreme Developers