Nuclear explosion update + small bugfix
Posted by: Koker 007 on steam_community_announcements April 16, 2019
Global change





contrast has been reduced

now displays the number of points from the destroyed target

is given full charge, with the completion of the level

when the charge is full, the interface lets you know about it faster

a slider is made for the friends tab, if there are more than a window

+1 phrase when loading




LVL 1




bath weight is half as much




LVL 2




player move speed doubled again

fire escape on the left is replaced by a destructible model

model of building under construction added




LVL 4




number of cars reduced by 4 times

tanks start shooting from a closer distance




LVL 5




Added underwater nuclear explosion




possible changes
I'm not sure, but it looks like you can destroy a tank shell

what's next?
I will do a tsunami which will be from an atomic explosion and move towards the player destroying objects. it will be the logical conclusion of the game. then there will be randomization.
Other PiiSim News
---
Further Back
PiiSim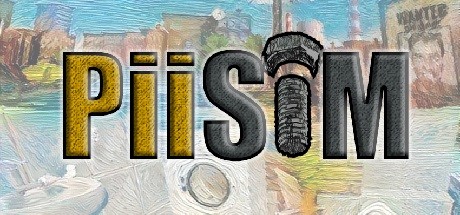 This game with absurd humor. Pee in the toilet, break the toilet, washing machine, make a hole in the wall, piss the police, destroy the city.
Developer: Koker_007
Publisher: Koker_007