This mod makes Doom a literal corridor shooter
Posted by: on pcgamer April 8, 2019



"All Doom Levels are Straight Line now" says the description for Linear Doom. "No more mazes." This self-described "jokewad" by modder DeXiaZ released on April 1 takes all of Doom's classic levels and tightens them down into one long corridor. There's enough room to strafe a little so you can still potentially dodge those imp fireballs, but otherwise this is just a straight line run through all of Doom's enemies, weapons, and pickups one after the other. I look forward to seeing the speedruns of this.

You can download Linear Doom from ModDb.

Thanks, Kotaku.



Other DOOM News
---
DOOM - August 16, 2019
Quakecon brought more Doom Eternal information, specifically about "Battlemode" – the new 2v1 multiplayer mode. While we never got clarification if the "invading players games" was a thing or something that was removed, we did get a very good look at the new multiplayer from their presentation. The following contains all the information you want for Doom Eternal, from the multiple trailers to the all-important release date.
Further Back
DOOM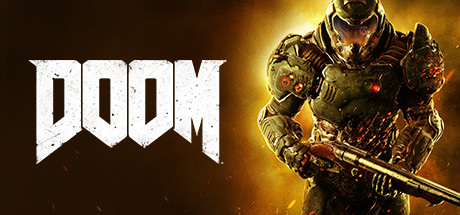 Now includes all three premium DLC packs (Unto the Evil, Hell Followed, and Bloodfall), maps, modes, and weapons, as well as all feature updates including Arcade Mode, Photo Mode, and the latest Update 6.66, which brings further multiplayer improvements as well as revamps multiplayer progression.
Developer: id Software
Publisher: Bethesda Softworks