Open Development Week #70: Back from GDC, announcing "Help Others"
Posted by: LucyG on steam_community_announcements April 5, 2019
Hey Hunters,

We are finally back to our normal routine after quite a bit of travelling around and showing the game!

We had a wonderful time in San Francisco at the Game Developers Conference (GDC). We met some of you Kickstarter backers, we showed the game to players, fellow devs, media and business partners, and we ate a lot of cheesecake!


Caio, Me, Maira and Lucy arriving at GDC 2019!

After we came back we had a big all-hands meeting to discuss what was next for Relic Hunters Legend. We know we will let all backers play the game in June, so what are the most urgent things that we need to do to make the experience great for all those new Hunters that will soon be joining us?

We polled our Founders at our Discord channel to figure out what you want. Was it more in-depth loot? Better matchmaking and social systems? More skills and the promised Ultimate Skills and Skill Combos?

(Spoilers: the answer is in the next paragraph)



The "Help Others" Feature


Since the beginning of Relic Hunters we had a vision for how we wanted to connect people.

We grew up playing online games such as Ragnarok Online and World of Warcraft, where people would log in just to hang out with their "virtual" friends. You would sit on city hubs or in front of dungeons and just chat while you are waiting for a healer or for your guildies to log in. You could make new friends, and there was many of opportunities to be kind to strangers.


Friends 4 Ever <3

Online games have become more and more anti-social over the last few years, with communities that are at worst hostile and at best detached and silent. This is the indirect product of game design that has prioritized convenience and ease-of-use, but slowly lost human connection and kindness as an unforeseen side-effect.

With Legend we want to create systems that allow people to make friends, game modes that give space to social interaction, and reward systems that incentive people to be nice to each other.

We have several of these systems planned: Help Others, Emotes/Emojis, Kindness, Hearts/Super Hearts, The Secret Market, Dropship Customization, Cooking, Gifts... but we had to choose one to start, and that was an easy choice.



How does it work?


"Help Others" is a feature designed to increase the odds of matchmaking with random players regardless of activity.

When you next login to Relic Hunters, you will have a new menu on the top-left of the Map screen where you'll be able to select whether you want to play a Solo, Public or Friends Only game, as well as your Region of preference.

You will also find a big new button on the bottom part of the screen called "Help Others". By clicking this button, we will try to matchmake you into the Public game where we think you'll be most helpful.





It will always try to find content that you already completed yourself;

It will not matchmake you to help someone if your Gear Score is too low for the activity;

It will not matchmake you to help someone if their Gear Score is too low for the activity;

It will prioritize games that have fewer people in them, especially someone who is alone;

It will try to put you with players that are close to your Gear Score, if possible;

It will not put you into a game that is on a boss fight or final section of the activity;






Why should you use this?


Right now, because you want to be nice, play with other people and make new friends. We are not naive, though - we know we need more incentive to make sure this feature gets used a lot in the final game.

In the near future we will implement the "Kindness" system - a special social currency that you win by completing activities on Help Others. We will talk more in-depth about it when we're closer to implementing it, but it will be a way to purchase cosmetics and other premium items without having to use premium currency.

This means you can either contribute to this game and this community by purchasing premium currency or by being really nice and helpful to everyone and earning a lot of Kindness!



Special Game Design Livestream Today!



Wanna talk more about Help Others, social features and anything else with me? I'll be live at our Twitch channel later today at our new time that the community voted for: Noon Pacific Time on Fridays!

For all of you around the world, that's 12PM PDT, 3PM EDT, 4PM BRT and 9PM CEST!

And don't forget to follow our media!

Twitter
Instagram
Facebook


See you soon!

Cheers,

~Mark
Other Relic Hunters Legend News
---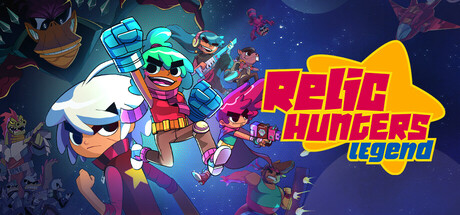 Further Back
Relic Hunters Legend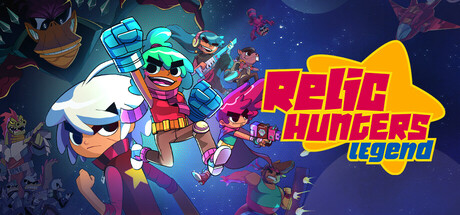 Fast. Fluid. Fun. Free. An online cooperative Shooter/Looter/RPG. Gather up to 4 friends, gear up, and save the Galaxy from a terrible villain who has stolen the past!
Developer: Rogue Snail
Publisher: Rogue Snail