Check out iOS version teaser!
Posted by: ElJorro on steam_community_announcements March 14, 2019


Hey folks! You know what they say: an apple a day keeps the doctors away?

Well, it won't keep us from making a mobile version of the game!

You've asked for it and now we're going for it! First, iOS, then — the whole world!!!

Or maybe not the whole world, but we're definitely coming to mobile. Behold our little teaser proving that it actually exists: https://youtu.be/fjO0PNW5s9E

If you happen to be around this year's GDC or PAX, you can even check out this bad baby in action! It's still early in the works, but we're getting there.

Trust us, it won't be a simple blunt port, we'll introduce some new features too, along with new control scheme, specially tailored for your touchy displays.

Oh, and don't forget that we have public Trello board so you could check on our progress at any time: https://trello.com/b/MNIKsP2V/while-true-learn-roadmap
Other while True: learn() News
---
Further Back
while True: learn()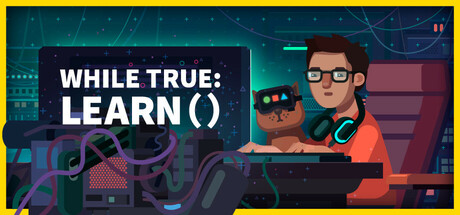 You're a machine learning specialist who makes neural networks but your cat seems to be better at it. Now you must solve puzzles to build a cat-to-human translation system (who knows what else this cat is capable of!). Earn a fortune, buy kickass cat outfits and learn how machine learning really works!
Developer: Luden.io
Publisher: Nival