UPDATE 34 – FIXER UPPER
Posted by: Spilt Milk Studios on steam_community_announcements March 14, 2019
If you're on our discord you already know, but we've had a little bit of time on other projects and are finally BACK. That means we're deploying as many fixes as we sensibly can over this and next week, trying to iron out things broken by the big spatial/unity upgrade that was the basis of Update 33. We've fixed most of the horrid issues, so the game's back to being smooth and fun to play. We've managed to sneak some more good stuff in too though, so read on…



UPDATES/FIXES:



- Fixed the massive stuttering that would happen every 10 or so seconds of play. Lazarus is back to its smooth self!

- The texture error is no more!

- Chat messages are now displaying properly!

- Fixed some of the 'lag' type issues around all entities that aren't the player.

- Energy pools for Player Ships are now set to the following:




Le Bug - 100

Knuckle - 200

SH15 - 250

Mantis - 350

Scarab - 500

Dragonfly - 600




We'll be updating the game so that different ships recharge at different rates (and some more nuances) soon.

- Repairing a Ship is now driven from our database (it wasn't before)

- We've updated Ship Swap costs to be 500 Lazarene all round. This is hugely less than they used to be, so hopefully approaches something a bit more fun/fair.

- You can now place waypoints correctly on the map, and have them show up on your radar ring!

- Defender Spawn visual effects have been updated to be a bit more snazzy, and will be perfected before the next patch.

- Defenders now spawn at the location of the spawn visuals.

- The visual effects for pickups have been fixed, as some of the particles were billboarding/stretching the wrong way.

- We've updated our website with links to our official Wiki in two places!




KNOWN ISSUES:



- If you swap to a ship with a lower Energy value, then it will display incorrectly until you use some Energy.

- Occasionally the server browser will return no servers… but this usually goes away after another attempt.

- The player gets a rogue HP bar above them when they're damaged. This turns off if you quit and come back.

- There's still some annoying 'lag' type issues around all entities that aren't the player. Enemies, asteroids, pickups, the lot. It's not literal ping as we have that monitored. As mentioned above some of this is sorted in this patch, but it's an ongoing thing.

- There's some infrequent issues around repairing ships. Sometimes they're fine, sometimes they report that they never died (so you don't have to pay money to repair, yay!), and sometimes the repair won't work even if you've got enough Lazarene.

- We're aware of an issue that means the Map gets… WEIRD. Basically, it is to do with the Wipe getting 'stuck' and players being let back into a world that had not properly been wiped and repopulated. We're tracking down the source, and it rarely happens, but seeing as the Wipe is now every 7 days we can damage control until we have a confirmed fix. Just let us know if you see it happen!

- Sometimes Asteroids and Enemies will take 0 damage, as well as sometimes deal 0 damage. We're investigating, and it's very rare.

- Asteroid movement can be unpredictable/downright strange when they spawn in after being broken up. They can rubber band backwards and forwards a lot in a short time.


That's it! Not bad for less than a week's work, and you can expect more soon!

Want to chat to us? Hit up discord.gg/spiltmilk and let us know what you want to see in the game!

Please consider telling a friend and getting them to join in the fun with us!

Want to play? Hit up www.playlazarus.com and claim a steam key right now. The servers are live 24/7!

We've filled up our lovely wiki over at our official Lazarus Wiki - please do pop in and check it out, help us fill in any gaps, or let us know what it's missing!

Other Lazarus News
---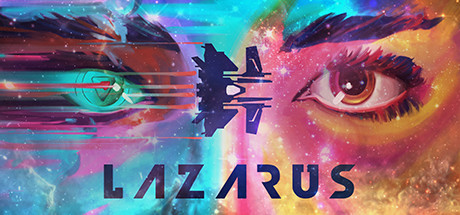 Lazarus - May 2, 2019
As you know from reading our [url=discord.gg/spiltmilk]Discord[/url], due to a bug introduced to SpatialOS, we had to delay this update, but finally we're pushing it live! The original post is as follows…
Further Back
Lazarus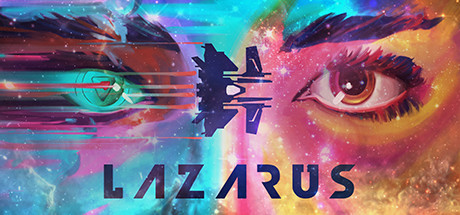 Lazarus is a lightning-fast action mmo for thousands of players in a shared & persistent open world, where you battle for supremacy against alien factions in a truly living world that never sleeps. In Open Alpha right now, sign up on the website to play and help us make it better!
Developer: Spilt Milk Studios Ltd
Publisher: Spilt Milk Studios Ltd