Open Development Week #67: New Trailer and Bug Fixes!
Posted by: LucyG on steam_community_announcements March 12, 2019
Hey Hunters,

How's it going? We've been A-OK here at Rogue, and we just had a nice couple of weeks of fixing bugs. We still have two more weeks to go before we are back to doing new stuff, so hang in there - it's gonna be worth it!

But fun things first: we released our new GAMEPLAY TRAILER and you can already check it on our Store Page and YouTube!





We are headed to GDC (Game Developer's Conference) in San Francisco next week, and our previous trailer was from late 2017, so a new gameplay show-off was more than needed.

It was super fun to record this - I played with Founders Blurbi, Spookyy, Rathorn, wowman and MasterSuperior, and it is a testament to how much our community helps us out every day. Thank you!



Bug Fixes Ahoy!


We've been laser-focused on the Loot update for the past few months, so the game's stability and smoothness suffered quite a bit.

We have decided that our showcase at GDC was an excellent opportunity to take a whole month to fix bugs and issues in the game.


Jimmy is fighting some Ducans at Peaks Blockade

This is the list of fixes we are currently working on:




Getting stuck sometimes when typing on the chat

Some commands are not being ignored while typing on chat (using skills, opening the inventory, etc)

Getting killed while charging a skill would make you unable to revive (stuck on revive screen)

You can join matches that are already on scoreboard

You can close the scoreboard by pressing ESC

The scoreboard bugs out when it opens on top of the inventory screen or pause menu

Pinkyy's Leap animation bugs out when she jumps straight up

Edge tracking of the enemies disappearing

Jimmy's Dash animation bugs out when he jumps straight up

Skills from other players are showing up delayed on multiplayer matches

Weapon animation are bugging out in many cases (switching while in cover, getting stuck on reloading animations, etc)

Some weapon animations have inverted hands

Improve the feel and sticky aim of the controller cursor on the inventory

Controller deadzone and acceleration are wrong on the menu screens

Two tooltips can open at the same time on the inventory if you close it while a tooltip is open

Step sounds and fx are wrongly timed

Some maps vanished from the mini-map

Champion and Elite enemy lifebars and icons are not showing correctly

Melee attacks are not working for multiple characters and skills

Some skills cause 0 damage when elemental weapons are equipped

Changing the input method on the inventory makes the Recycle button not work anymore

Loot VFX are playing twice and sometimes with the wrong rarity color

Ammo drop is not correctly considering the dynamic drop chances, and is dropping less ammo than it should

Final gamepad input on the pause menu or inventory are triggering skills on the gameplay

Some visual effects are hard to see on snow levels

Cover animations are busted

Some enemy shaders are not correctly displaying the "white" effect when they are hit

Sometimes weapons stop firing until you switch to another weapon

Pinkyy's Barrier is being targeted as if it was an enemy

Controller support in general needs some improvements

Sometimes when you join a game, enemies are just flying weapons

Sometimes when enemies are activated they shoot at you with a low-damage instant hit-scan damage

Champion enemies sometime cause a lag spike when they die

Lifebar is not starting the match fully filled when you have +Life% gear equipped

You currently lose a Scavenge match when you should have won it by Overtime

Jimmy's grenades sometimes fly towards the sky or fall through the floor

Scoreboard should close all open screens when it pops up

Options and player settings are not saving correctly every time

Mission completion should be recorded when the last objective is completed, not when the scoreboard shows up

Loot and progression should be saved on disconnect, and also periodically to prevent losing data on crashes or forced closures

Revive countdown bugs out if you open your inventory while downed




___________
Hopefully this will all be done by next week!



Follow Us During GDC


Lucy will be active on instagram and other social networks all throughout GDC, so make sure you follow us to stay up-to-date!

Instagram

Facebook

Twitter

Discord

Cheers,

~Mark

Other Relic Hunters Legend News
---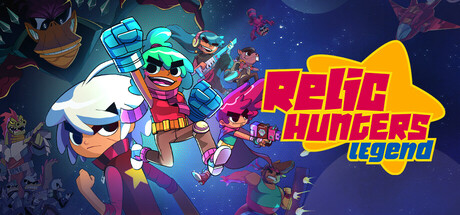 Further Back
Relic Hunters Legend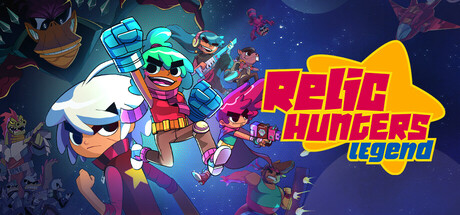 Fast. Fluid. Fun. Free. An online cooperative Shooter/Looter/RPG. Gather up to 4 friends, gear up, and save the Galaxy from a terrible villain who has stolen the past!
Developer: Rogue Snail
Publisher: Rogue Snail