Not sure about a game? Try out a demo before you buy!
Posted by: IcanY on steam_community_announcements March 9, 2019




A free demo for Voltage!



Releasing a free demo for VOLTAGE, available to download for all PC Steam users. To download the demo, simply head on over to the Voltage Steam page and click the "Download PC Demo" button on the right.

The main game has the latest improvements and updates, but I would recommend you to try out the demo too, if you are unsure about purchasing.

Voltages latest public version offers 3-20 hours gameplay and next update even more, so now is good time to offer a free demo! Demo will give a small taste about the game for those who have not yet bought the main game.



Voltage Super Retro Demo



You'll now have possibility to also demo play Voltage Super Retro.





We have also published a Game Guide



https://steamcdn-a.akamaihd.net/steam/apps/798710/manuals/VoltageManual.pdf?t=1544160474

Best


Voltage Development
Other Voltage News
---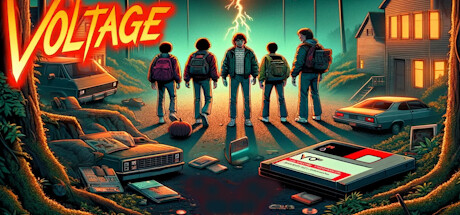 Voltage - July 31, 2019
It's time for Summer Fever Sale! Take advantage of the great discounts and grab the games in your game collection!
Further Back
Voltage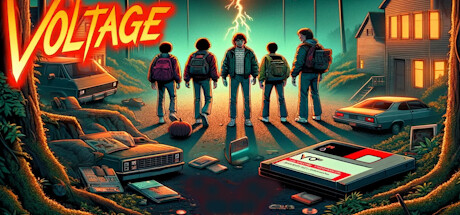 RETRO RAMPAGE FOR PC! Set in the town of Frontier, Missouri, in the 1980s, young man called Mark finds a prototype of VR-glasses. And to his surprise, the glasses are compatible with his Amiga 500. He launches a game and step in to an incredible adventure..
Developer: F-Games
Publisher: JTS Development