Open Development Week #66: Shiny graphics!
Posted by: LucyG on steam_community_announcements February 27, 2019
Hey Hunters,

How have you been?

We've been getting ourselves ready for 2019, and especially for our participation at GDC, the Game Developers Conference, that takes place in San Francisco.

Our goal is to get as close as we can to our planned Alpha version. The first step was already completed: the game has LOOT now! But we have 3 weeks to get ready for GDC, so we are prioritizing two things: making the game prettier and making it less buggy and more stable.



New Trailer Incoming!



We decided to start with pretty, and record new footage for our shiny new gameplay trailer. Our previous trailer is over 1 year old, and we've come a long way since, so it's about time we replaced it.





This new trailer is going to be 100% focused on action and gameplay, so expect a lot of bullets flying all over the place!



Art Improvements



We have fixed several visual bugs and worked on new features to improve the way the game looks.


Epic new visuals. #nofilter #nophotoshop

(Thanks to Founders @Shuwan4games, @Gitaxian and @Teku2001 for being our models on the picture above <3 )

The main feature that we worked on was the Backgrounds. We are using Unity's brand new Vector Graphics support to create huge, detailed and crisp-looking backgrounds that take very little video memory but scale beautifully to 4K resolutions.


Before (left) and After (right). Look at those backgrounds!

We also gave lighting a lot of attention, tweaking our character shaders, shadow color, color grading, and especially implementing a gorgeous SSAO (Screen-Space Ambient Occlusion) effect that ties everything together.


Before (left) and After (right). The lightning, color and depth are much improved!

We are not completely done, to be perfectly honest. The game looks good on screenshots but still has room for improvement when in movement.

There are still three major visual upgrades that we want to do in the near future: full-screen visual effects such as dust and wind; fog on the lower parts of the level; interactive objects such as grass moving and objects bouncing when you walk/shoot at them.



Bug fixes incoming!



We are now on full bug-hunt mode. With the help of our Founders and Backers we are finding and squashing as many bugs as we can to make the game as close to perfectly smooth as possible by the end of March.


Bug fix squad jumping from the dropship!

If you have access to the game, head over to our Discord on the #legend-bugreport channel. I am keeping a list of bugs that will be fixed pinned there, and if any bug that is annoying you is NOT on that list, let us know!



Relic Hunters Blitz



As previously announced, we have a new internal team called "Juno" and they are working on a brand new mobile Relic Hunters game. Yes, it will be free, and yes, it will be awesome! I wanted to post some work-in-progress images already, but it's so early that it's wiser to wait a bit until we know for sure the direction the game is taking.

We want it to be a super accessible game, so it will be a pixel-art, lo-fi game aimed at older hardware. We want everyone to experience a silk-smooth, 60 fps gameplay with bright colors and fun mechanics!

Here's a sneak peek at the new visual design of Jimmy and the Ducans:


Jimmy from Relic Hunters Zero (left) and Jimmy on Relic Hunters Blitz (right)


Ducan Trooper from Relic Hunters Zero (left) and Ducan Trooper from Relic Hunters Blitz (right)

I can't contain my HYPE :O



New Livestream Schedules



We are also changing our livestream schedules. There is a vote going on on Twitter and [url=discord.gg/relichunters]Discord[/url], so just head over to your favorite one and voice your opinion: when do you think we should be doing our development livestreams?

That's it for this week! See you next time!

Cheers,

~Mark
Other Relic Hunters Legend News
---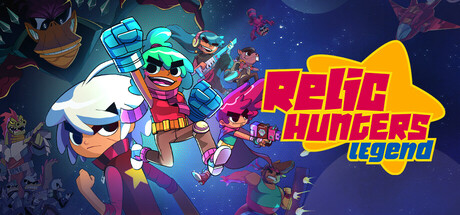 Further Back
Relic Hunters Legend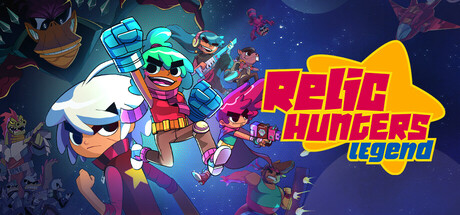 Fast. Fluid. Fun. Free. An online cooperative Shooter/Looter/RPG. Gather up to 4 friends, gear up, and save the Galaxy from a terrible villain who has stolen the past!
Developer: Rogue Snail
Publisher: Rogue Snail