GDC 2019, IndieMEGABOOTH, Here We Come!
Posted by: ElJorro on steam_community_announcements February 26, 2019


Ok, so the headline pretty much explains it all. However, if you're not following our glorious industry's party calendar, here's the deal:

We've been invited to participate in this year's IndieMEGABOOTH. It's like a traveling circus with all kinds of weirdos (in a good sense) and their weird (in an even better sense!) games. One of these games this year happens to be ours!

It's a first showcase for while True: learn(), so the word 'excited' wouldn't describe a tenth of the thunderstorm of emotions we're going through these days :)

As for GDC, well... It's one of the most hip conferences in video games industry there is, so there's that. And we'll be there!

If you happen to be around Moscone Center in San Francisco on Mar 18-19, feel free to look for us on the 2nd floor!
Other while True: learn() News
---
Further Back
while True: learn()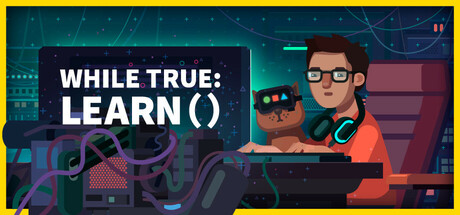 You're a machine learning specialist who makes neural networks but your cat seems to be better at it. Now you must solve puzzles to build a cat-to-human translation system (who knows what else this cat is capable of!). Earn a fortune, buy kickass cat outfits and learn how machine learning really works!
Developer: Luden.io
Publisher: Nival