February 18th DLC "Touhou DLC Pack 06" Now On Sale! Weeklong Sale now ongoing till 02-25! (PDT)
Posted by: degicagames on steam_community_announcements February 19, 2019


Groove Coaster fans are you ready for more hot Touhou tunes?

In this weeks sixth Touhou release we have the following 4 songs for purchase as single DLC at $1.99 a song or you can purchase the 4 song DLC pack at 20% off!

Users who purchase all 4 songs will receive the "REMILIA SCARLET" avatar for use in game!

https://store.steampowered.com/bundle/10230/

The 4 songs in this weeks release are listed below.




Finder / EastNewSound - Arrange from Touhou Eiyashou

Saishuu Kichiku Imouto Flandre S / beatMARIO (COOL&CREATE) - Arrange from Touhou Koumakyou

Scream Out! / A-One - Arrange from Touhou Fuujinroku

Touhou Chishinritsu / COSIO (ZUNTATA) - Arrange from Touhou Fuujinroku



-------------------------------------------------------------------------------------------------



Weeklong Sale Info!


Starting from today February 18th 2019, till February 25th (PDT) is the Weeklong sale!

Groove Coaster will be 25% off, along with other deals on the main store page!

Including 10% off of 24 previously released Touhou songs! If you were waiting to jump on buying some of the Touhou DLC packs the time is most def now!

https://store.steampowered.com/app/744060/Groove_Coaster/
Other Groove Coaster News
---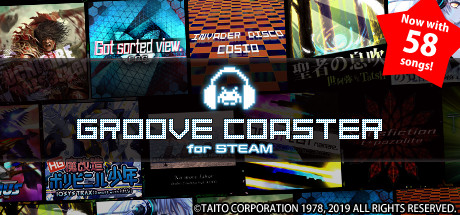 Groove Coaster - June 26, 2019
The Summer Sale is live from today and ending on the July 8th! The Main Game is 50% OFF with other various bundle sales currently on going! For more details keep on reading below!
Further Back
Groove Coaster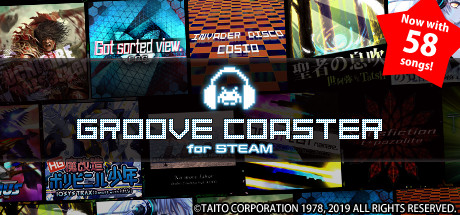 Riding the rhythmic rails of success from smart phone, into the arcades, now GROOVE COASTER arrives on Steam! Are you ready to ride a roller coaster of sound and light through a universe of music?
Developer: TAITO CORP.
Publisher: Degica,TAITO CORP.