UPDATE 33 – MINOR SLOWDOWN
Posted by: Spilt Milk Studios on steam_community_announcements February 15, 2019
So it's been about 4 weeks since the last update, and we can only apologise. We've been recovering from the Week Of Hell (see the last update), and also a few other things have been happening:

- We've had to spend some time away from the game to evaluate some other projects. Nothing that affects Lazarus as it stands, but sometimes business opportunities have to be explored and as a small team we're unable to prevent that stuff from impacting the speed of work on Lazarus.

- We've had to update a key part of SpatialOS (the cloud tech behind the game) as Improbable (the company who makes it) have a roadmap to stick to. It's not something we wanted to do, but we did not really have a choice. To do that we had to update Unity… which led to us having to update pretty much every plugin (Playfab, Wwise, etc). This big (huge, actually) chunk of work is now done, and is the basis of this update. There will be things that are broken, we've found some that we're going to work on fixing next, and we need your help (and numbers of players higher than us two testing on the private branch) to be sure nothing else bad has happened, and also to see the extent of some of the problems. They might be down to a bug in a plugin we have, and more seriously (and more likely) there'll be Unforeseen Consequences (Half-Life 3 pls) of the SpatialOS upgrade.

KNOWN ISSUES:
- Occasionally the server browser will return no servers… but this usually goes away after another attempt.

- The player gets a rogue HP bar above them when they're damaged. This turns off if you quit and come back.

- There are some really bad 'lag' type issues around all entities that aren't the player. Enemies, asteroids, pickups, the lot. It's not literal ping as we have that monitored, and we're concerned that this is a deeper issue with the SpatialOS upgrade, but need to know more, so your playtime will help us figure this out.

- There is a texture error around the map/minimap that throws errors into the debug window. We think this might be a shader pipeline problem with the latest Unity.

- Chat messages are not displaying.

- There's some infrequent issues around repairing ships. Sometimes they're fine, sometimes they report that they never died (so you don't have to pay money to repair, yay!), and sometimes the repair won't work even if you've got enough Lazarene.

- We're aware of an issue that means the Map gets… WEIRD. Basically, it is to do with the Wipe getting 'stuck' and players being let back into a world that had not properly been wiped and repopulated. We're tracking down the source, and it rarely happens, but seeing as the Wipe is now every 7 days we can damage control until we have a confirmed fix. Just let us know if you see it happen!

- Sometimes Asteroids and Enemies will take 0 damage, as well as sometimes deal 0 damage. We're investigating, and it's very rare.

- Asteroid movement can be unpredictable/downright strange when they spawn in after being broken up. They can rubber band backwards and forwards a lot in a short time.


Anyway thanks for your patience, we'll be back on track soon, and then we can concentrate on making Lazarus even more wonderful :D

Please consider telling a friend and getting them to join in the fun with us!

Want to play? Hit up www.playlazarus.com and claim a steam key right now. The servers are live 24/7!

Want to chat to us? Hit up discord.gg/spiltmilk and let us know what you want to see in the game!

We've filled up our lovely wiki over at https://lazarus.gamepedia.com/Lazarus_Wiki - please do pop in and check it out, help us fill in any gaps, or let us know what it's missing!

Other Lazarus News
---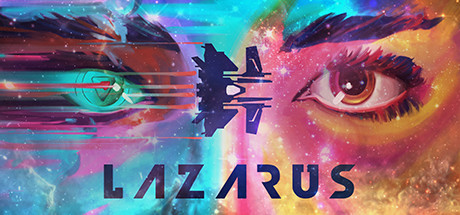 Lazarus - May 2, 2019
As you know from reading our [url=discord.gg/spiltmilk]Discord[/url], due to a bug introduced to SpatialOS, we had to delay this update, but finally we're pushing it live! The original post is as follows…
Further Back
Lazarus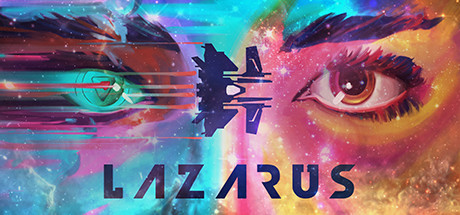 Lazarus is a lightning-fast action mmo for thousands of players in a shared & persistent open world, where you battle for supremacy against alien factions in a truly living world that never sleeps. In Open Alpha right now, sign up on the website to play and help us make it better!
Developer: Spilt Milk Studios Ltd
Publisher: Spilt Milk Studios Ltd