Up to 80% off in the Lunar New Year Sales!
Posted by: cheru ❄ on steam_community_announcements February 5, 2019
Hello Playism Fans

Happy Lunar New Year! The Steam sales have kicked off and there are celebrations all around.



We have set a whole bunch of amazing Playism games on sale, with up to 80% off!
Check out the full list on our Publisher Page or on the Playism blog.

On top of having up to 80% off, we also have some exciting news!



Touhou Luna Nights - Announcing the next update and end of Early Access


At the end of February, we will be updating Touhou Luna Nights with Stage 4 & 5, as well as ending Early Access.
Once we have left Early Access, the game will be increasing in price to $17.99! If you are wondering whether to grab the game, we recommend grabbing it now during the Luna New Year Sale!

For more information and news, check out our update here.

https://store.steampowered.com/app/851100/Touhou_Luna_Nights/




Recent Updates / Games


Misao: Definitive Edition / Mad Father
Misao: Definitive Edition and Mad Father recently got updated to improve gameplay. Check out these classic horror games now!
https://store.steampowered.com/app/691450/Misao_Definitive_Edition/
https://store.steampowered.com/app/483980/Mad_Father/

Strange Telephone
Our recent indie hit, Strange Telephone, is out now on Steam! Fans of Yume Nikki and YumeNikki ~DREAM DIARY~ are bound to love this title too.
https://store.steampowered.com/app/705290/Strange_Telephone/


---


Playism


Visit the Playism Website
Follow us on Steam
Follow us on Twitter
Follow us on Facebook
Check out our blog
Other Touhou Luna Nights News
---
Touhou Luna Nights - 2 days ago
The Touhou series is intimidating in so many ways (most of them bullet-based), so you might have skipped on brillo time-bending metroidvania Touhou Luna Nights. If you have, today is a great day to give it a stab as developers Team Ladybug just patched in one final round of goodies, as well as cutting the game's price for a week. While previously complete, this new update bulks up the game with another level (featuring a boss fight against series mascot Reimu), a dash move for speedrunners, a new weapon, achievements and a boss rush mode. Below, a spoileriffic video showing off the new bits.
Further Back
Touhou Luna Nights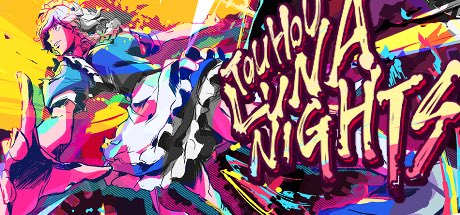 Touhou Luna Night's is a 2D search action (Metroidvania) video game. After creating many action games, this is a new project from Team Ladybug.
Developer: Vaka Game Magazine,Team Ladybug
Publisher: Vaka Game Magazine,AGM PLAYISM