Game Update | 01-02-2019
Posted by: Raintek on steam_community_announcements February 1, 2019
Hello everyone!
We are releasing a new game update which should bring some bug fixes and promised Sakura© casting reels.



Changelog:


Version: 1.0.19

Added / New:




New reels:
Casting:




Sakura© Kuanza 2.0 (black),

Sakura© Kuanza 2.0 (white),


Changes:



Increased physical reels durability,

Lowered required level for maps,


Fixes:



Fixed critical gameplay bug that makes game unplayable,

Fixed fish species duplication in "wiki fish",

Fixed server auto-ban security, that was banning people at Bass Marshland map,

Small correction in in-game texts (descriptions, etc.)






Bans caused by server security at Bass Marshland


In recent days, several people have been banned in the game with displayed ban reason as: "catching fish".

It was caused by wrong server-side anti-cheat configuration at our new map - Bass Marshland.

We were trying to unban everyone as fast as we can. If you are still banned without a reason, please create a ticket here: https://professionalfishing.freshdesk.com

Of course, everyone is compensated in the form of VIP days and cash in the game.



Critical gameplay error caused by 1.0.18 patch


After a few days of searching for errors and the reasons for their creation, we finally succeeded - we found the source of problems and eliminated them. We would like to apologize to everyone for this event. If with the update 1.0.18, your game ceased to be unplayable, I would very much ask you to create a support ticket. We'll compensate for your lost time.



Scale size of fish


Soon, we should release also a new patch, which will introduce major changes to the fish scaling system. Thanks to this, large fish will finally look big. This system involves many other things, such as a new system of pulling fish out of the water and fish presentation (you wouldn't be able to hold 60kg catfish in real-life). Unfortunately, we can't do this at the same time and we have to do things one by one.

Here is a sneak peek of 55kg wels catfish:


Therefore - first we will release a patch with a new fish scaling system and later the other ones.



Reels durability


Many times you mentioned on the forum that the reels are too weak, so we decided to make some change introducing more realism. The durability of the reel will be several times greater.

Why? Until now, the value of the drag in the reels corresponded to the weight of the fish he could pull out. However, as we know, in reality, it looks a bit different, because the "water buoyancy" works on fish, which makes them seem lighter when we pull them. We've introduced a similar rule to the game, so reels are now 'stronger'. We hope you will be satisfied with it.



New fish species and more bones


Also in the next patch, we should release a new wels catfish model which will have higher quality textures and more bones. It will allow us to show in another way how the player holds fish, ex:


Also, our 3D designer is working on new catfish species, how you could see above :) First new catfish will be - "Flathead"


Hope you like it :)

-----
Kind Regards,
Rafał - Project Manager in Ultimate Games S.A.
Other Professional Fishing News
---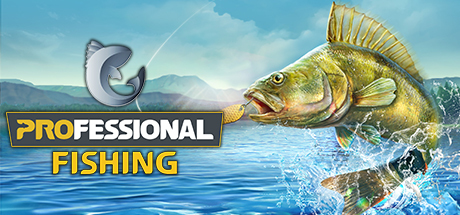 Further Back
Professional Fishing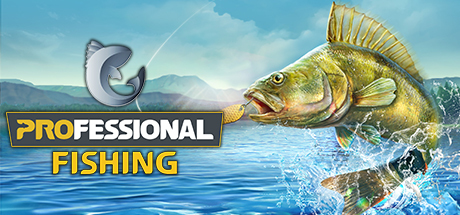 Are you falling asleep with a rod? Never again! Professional Fishing will never let you fall asleep! Play an amazing fishing simulator and feel like a real angler! Create your own fishing club and compete with others!
Developer: MasterCode,Dueking
Publisher: Ultimate Games S.A.