10,000 DOWNLOADS!!
Posted by: Les on steam_community_announcements January 25, 2019

(impressions over time chart - all direct visits from Steam Client)

Hello everyone,

A week ago we have pressed the 'Release' button and impatiently waited for first feedback. How will players receive it? Are there any game-breaking bugs? Argh, I forgot to debug this line in code!

Today I can summarise it in one sentence:

"WHAT AN AWESOME WEEK!"

Age of Fear: The Free World has overrun all our estimations! The game has been downloaded 10,000 times and, at this moment, there are 100+ concurrent players. Age of Fear: The Free World is also listed in Popular New Releases!

There were few minor bugs, hopefully all are fixed. The most amusing mistake was the popularity of Monk over Black Knight hero :) It was later found to be a bug with hero upgrading and, since then, the Black Knight has climbed to a respectable 4th place (Monk stayed at the bottom).

The reviews are very positive (90% score!) and also full of helpful suggestions. The re-occurring note is great depth and complexity of the series and that's a signal we have to develop even more comprehensive Strategy Guide and in-game tutorial.


(The Strategy Guide can be downloaded here here)


The shocking success of this release also put us in the spotlight. With such a player base we need to carefully balance features and improvements.

I would like to re-iterate the things we are working on now:




FACTION BASES which can be upgraded as you explore the Age of Fear world. Investing in base upgrades will unlock additional recruitable units, skills and locations to explore!

INVISIBILITY mechanics are already coded in, but require to make AI aware of this feature and more testing. This feature will add a element of surprise to battles and mess up your tactics! Prepare for the unexpected!

UNITS' VOICES are currently being re-recorded. There is 80+ voice-bundles and we have about 30% ready. ETA for this update is mid-2019 and hopefully this improvement will be well received!

LOCATIZATION is coming too! We have started with French (thanks to targus929!, see note below), but once this update is stable we will look into other languages.

DESSERT BATTLES - we have already drawn a number of new terrains and themed objects like Giant Scorpion, Djinn, Cactuses, etc. Those will be added to existing environments.

AGE OF FEAR 4 - the main story is already written and we are working on scripts and game flows. The release is planned for 2020 and we will surely push out more news before that.




You guys simply rock. Without such amazing Community, the Age of Fear series wouldn't be the same!


Links
Twitter
Facebook
Website

PLEASE REVIEW OUR GAMES!

Take care,
Les & AOF Team
Other Age of Fear: The Undead King News
---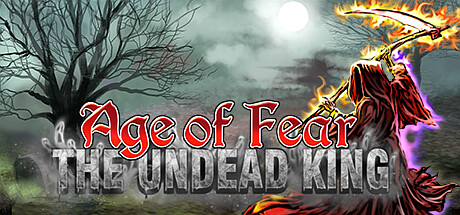 Further Back
Age of Fear: The Undead King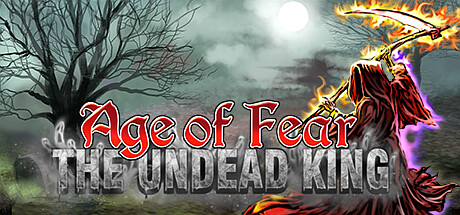 Play as either Sir Edward, a noble Knight defending the Human Kingdom, or Krill, a wicked Necromancer with an unearthly lust for power! The Age of Fear series is a deep and complex turn-based strategy (full of humour!) that fuses a tabletop wargame with RPG elements.
Developer: Leslaw Sliwko
Publisher: Age of Fear