Open Development Week #60: New Alpha and Beta plans!
Posted by: Lucy on steam_community_announcements January 16, 2019
Hey Hunters,

How's it going? Hope you're having a stellar 2019 so far!

We've been a bit quiet during the first couple of weeks of the year, so thank you for your patience. It was time for us to onboard our new team members, review the state of the project, and set new goals with a new strategy.



Let's Speed Things Up!


It is no secret to anyone that we are taking a lot longer than we originally planned to release the Alpha (and consequently the Beta as well!). When the game was funded in late 2017, we believed we would have the Alpha around August 2018 and the Beta at the start of 2019.



And here we are with still no Alpha! :O

We've been super busy though - just take a look at this extensive list of everything that we got done in 2018. What happened is just that we underestimated how much work was actually involved in making this sort of mini-MMORPG.

Thanks to our super fans that backed us on Kickstarter and are supporting us with the Founders program, we still have funds available to complete the Beta, so don't worry about that. We have to speed up, though!

Here are the new year resolutions that we made to speed up the development:





Increase the team size significantly (from 9 to 15) in the following months;


Focus on core features of the game such as loot, progression and skills;


Hold back on quality-of-life features and overall polish until the core stuff is done;


Don't worry too much about providing tutorials/information to players until the core stuff is done;


Leave minor bugs such as visual issues and things that don't compromise gameplay until the core stuff is done;






The GDC Loot Build


The trial by fire of our new development mentality will be to deliver a great build of the game for the Game Developers Conference that will take place in San Francisco during the second half of March.

We're calling it the "GDC Loot Build". It will feature all of the loot mechanics that we planned for the Alpha: item drops from Crude, Common, Uncommon and Rare rarities, including gear and weapons, for a total of about 100 items (each with different random rolls when they are dropped)!


Raff is checking out her Crude shoes. Not terribly impressive.

This is by far the most anticipated and requested feature of the game, and it is bound to change how the game plays and feels, so we are focusing 100% on that.

We've been promising loot drops for a LONG time now, I know. But this time I am confident that we're going to deliver it. We have properly estimated and detailed the work involved, using charts and numbers like adults.

We know we haven't been delivering things at the dates we've estimated them, and it can be very frustrating for you, our supporters and most important costumers. We don't take this lightly, and we are actively trying to improve.

Thanks for the encouragement and understanding that you've shown so far - we want to be worthy of it!



New Beta Plans



So what is changing for our Beta plans?

With our (very) delayed Alpha, our proper Beta phase won't start until the end of 2019, with a significant risk of slipping to 2020!

Since there are people who have supported us on the Beta tier ($20) since 2017 and still haven't had a chance to play the game during development, we think it would be unfair and unreasonable to make these people wait that long.

So here's our new commitment to you: all Founders and Kickstarter backers who purchased Beta access will have their Steam keys no later than June.

We expect to be in Alpha still by June, but it doesn't matter. At that point, Alpha backers will have had the game for a year and a half, so it's not fair to make the other supporters wait any longer.

An influx of new players will be healthy for the community, so I think everybody wins with this decision.



Next Playable Update




We are currently working on a build that have pretty much all of the item systems but still no loot drop systems. What this means is that we are going to populate your inventory with a lot of loot of different rarities, and as you level up you will be able to equip them.

This will allow us to test the inventory screen and the overall workings of items. Even though there is no loot system, the items that will be on your inventory will be randomly generated with unique affixes and rolls, since that system is already done.

This is the first major step towards full item progression, and I hope you're as excited to see it as we are!

If you have Alpha access, expect to see this update next Friday (January 25th).

And don't forget to join our community on our Official Discord Channel and follow us in our medias to stay updated on everything we're doing!
Facebook
Twitter
YouTube


Cheers,

~Mark
Other Relic Hunters Legend News
---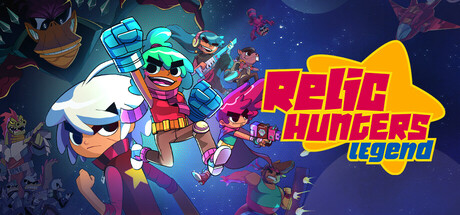 Further Back
Relic Hunters Legend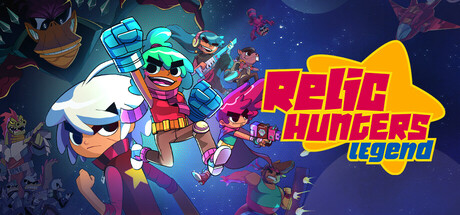 Fast. Fluid. Fun. Free. An online cooperative Shooter/Looter/RPG. Gather up to 4 friends, gear up, and save the Galaxy from a terrible villain who has stolen the past!
Developer: Rogue Snail
Publisher: Rogue Snail