FlyInside Flight Simulator Update 0.5 Released
Posted by: Dan Church on steam_community_announcements January 12, 2019

Today we launched FlyInside Flight Simulator 0.5.0.0! This is a significant upgrade which includes a total overhaul on VR controller support, a new helicopter flight model, and a more solid world.

First off, we've completely overhauled our VR interaction system. Whether you're using Oculus Touch, HTC Vive wands, or Windows Mixed reality controllers, you'll want to try out your VR controllers. Nearly every switch in every cockpit can be manipulated using your controllers. The new system makes it easy to grab the lever or switch you want without accidentally bumping others. Improved haptics mean you can feel when you come into contact with a lever, and you'll know when you pass every transition in a tiny three-way switch. A new virtual yoke system makes it just as easy to fly an airplane with a VR controller as it was with a physical joystick, and you can fly helicopters this way too. User interface interaction has been revamped too; you can interact with windows and menus using a laser-dot system. Finally, we've also fixed quite a few minor bugs and annoyances with VR controllers.

FIFS 0.5.0.0 adds a brand new helicopter flight model. The helicopters feel alive, thanks to transverse flow, ground effect, ETL, and a number of other aerodynamic effects. You can practice auto-rotations and engine-outs. If you're not careful you'll even end up experiencing Vortex Ring State. Maybe you can practice breaking out with the Vuichard Recovery Technique? We've worked with a number of pilots and enthusiasts to tune our flight model in, but this is just the start. You can expect further refinements and improvements to flight accuracy over the next few months.

Along with improved helicopters comes a more solid world. Trees and houses are dangerous, you don't want to crash into them! For a real challenge, you can now land your helicopter on skyscraper heli-pads.

Other FlyInside Flight Simulator News
---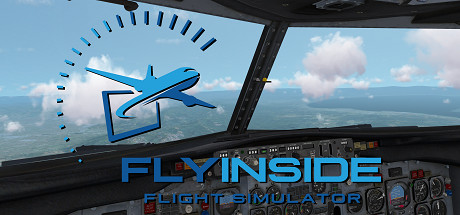 FlyInside Flight Simulator - February 22, 2019
We've just released FlyInside Flight Simulator 0.5.4.0. This update includes loads of fixes and improvements, along with a couple of big new features!
Further Back
FlyInside Flight Simulator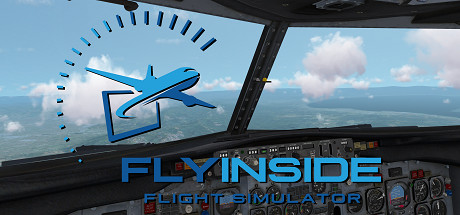 FlyInside Flight Simulator is a brand new flight simulator built for VR! It ships with ten beautiful aircraft and scenery covering the entire continental United States. Fly high-speed jets, hover helicopters, and enjoy general aviation aircraft around a variety of locations and weather types!
Developer: FlyInside Inc.
Publisher: FlyInside Inc.