January Update 3 - Time and Weather on Main Menu! Added turbulence, aircraft lights and more!
Posted by: brunoasdfgh on steam_community_announcements January 11, 2019
We added the functionality to choose the time and weather that you want to fly!



- WEATHER CONTROL
Choose those weathers: Clear, Cirrus, Scattered, Broken, Overcast, Low Visibility, Stormy
Choose also the time of the day.



- TURBULENCE
For now, turbulence are happening on Stormy and Overcast weathers. We are adjusting the wind properties to have more/less effect depending on where you are flying in New York.

Trying to land the Cessna 172 or 182 in stormy weather is very cool and challenging!

- AIRCRAFT LIGHTS
All aircraft lights are implemented, and the are all ON by default.
Next update you will have the h ability to turn on/off each light interacting with your Cessna's instrument panel.

- REVIEWS CHANGES:
We are changing some things on the simulation. Thank you all for all reviews!

- The propeller when in max power is less transparent, so it get closer to how it look in real life.
- Cessna 172 have 25% more engine power and Cessna 182 more 35%. It should change the experience a bit!
- the radio in the instrument panel are not working yet. ATC and radio will be implemented soon. But for now, we removed the digital dummie numbers.
- fixed a bug in Oculus Rift also for head position. This is coming a long way for us. But it should be fine now!




Other VR Flight Simulator New York - Cessna News
---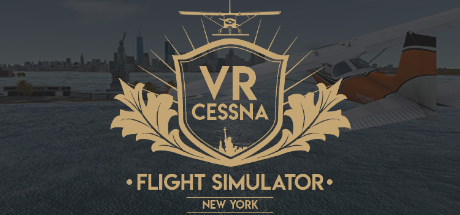 Further Back
VR Flight Simulator New York - Cessna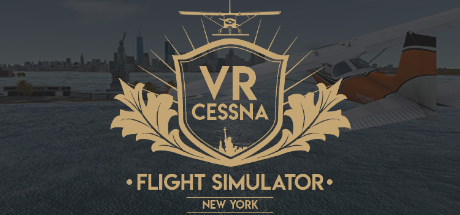 VR Flight Simulator New York - Cessna is the ultimate Virtual Reality experience for you!Feel like flying a real Cessna 172 in New York city.REAL audios, AMAZING environment, REALISTIC physics for best simulation.
Developer: Thetis Games
Publisher: Thetis Games